The Pergola, a concentration of design innovations for your comfort and satisfaction
Lunch in the sun on the terrace, reading outdoors, sheltered from the wind and rain, or dining with friends under a starry sky, every aspect of outdoor living offers a great source of well-being.
The Concept Alu Pergola offers a unique outdoor living space.
Your trust in us is based on the satisfaction of our pergola customers over many years. LA Pergola was designed by the Concept Alu Research & Development team for your comfort and long-term satisfaction.
In harmony with the natural elements, the sunlight and natural air circulation, our pergola solutions offer the highest level of bioclimatic comfort.
Our attractive designs blend in perfectly with your existing home structures.
And finally, our designs are modular and can be reinvented according to your needs: upgrade your pergola by retrofitting additional lighting, sun protection and home automation solutions without compromising on aesthetics.
Full integration
The Concept Alu pergola is exclusive and innovative with attractive designs offering comfort solutions that are easily integrated into the structure and are therefore not visible.
Greater aesthetics : comfort solutions are integrated into the structure (sun protection, lighting, glazed frames, etc.)
Greater comfort : comfort solutions can be added at a later date
More innovative : a slope integrated into the gutter frame and the slats facilitates water drainage
Ask for a quote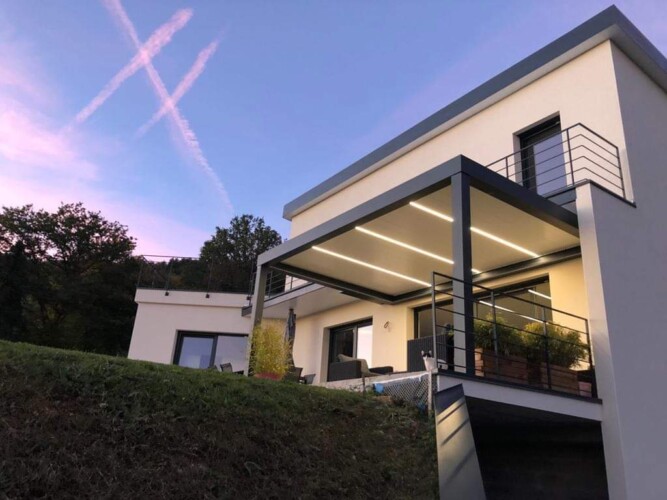 Adjustable aluminium blades
The LA pergola is a space for outdoor living, whatever the weather, leave the slats open to enjoy the sunshine, or on the contrary, choose to close the slats for protection against the rain and adverse weather conditions. The mobility of the slats makes the pergola a truly bioclimatic space.
Our exclusive Concept Alu slats have been designed for your comfort :
attractive, contemporary style
easy to maintain
two positions to choose from : parallel or perpendicular to the façade of the house
Ask for a quote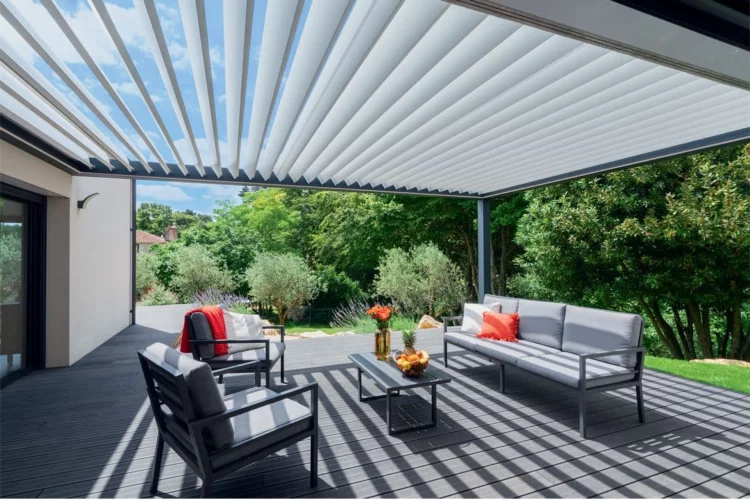 A customisable roof
The choice of pergola is personal and depends on your needs, so we have designed a selection of roofing options to choose from :
roof with motorised adjustable slats over the entire surface to enjoy the benefits of the sun over the entire surface of the roof
mixed roofing : motorised adjustable slats + glass panelling. A section of glass panelling on the roof of your pergola ensures that the adjoining room in your home is flooded with light
Ask for a quote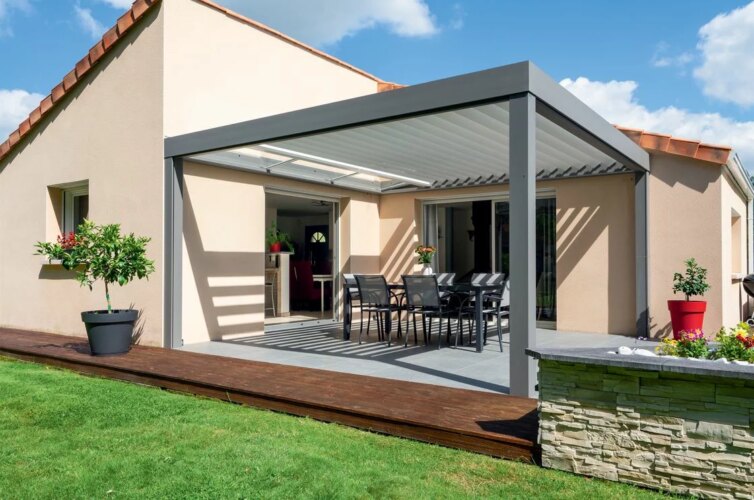 Even more options for extra comfort
We know that outdoor living offers a great source of well-being, so we have developed additional comfort solutions to meet all your needs :
integration of roof heating
a 100% connected pergola :

lighting control, slat orientation and zip screen operation from your smartphone
electrical and/or USB sockets integrated into the pole
The choice is yours !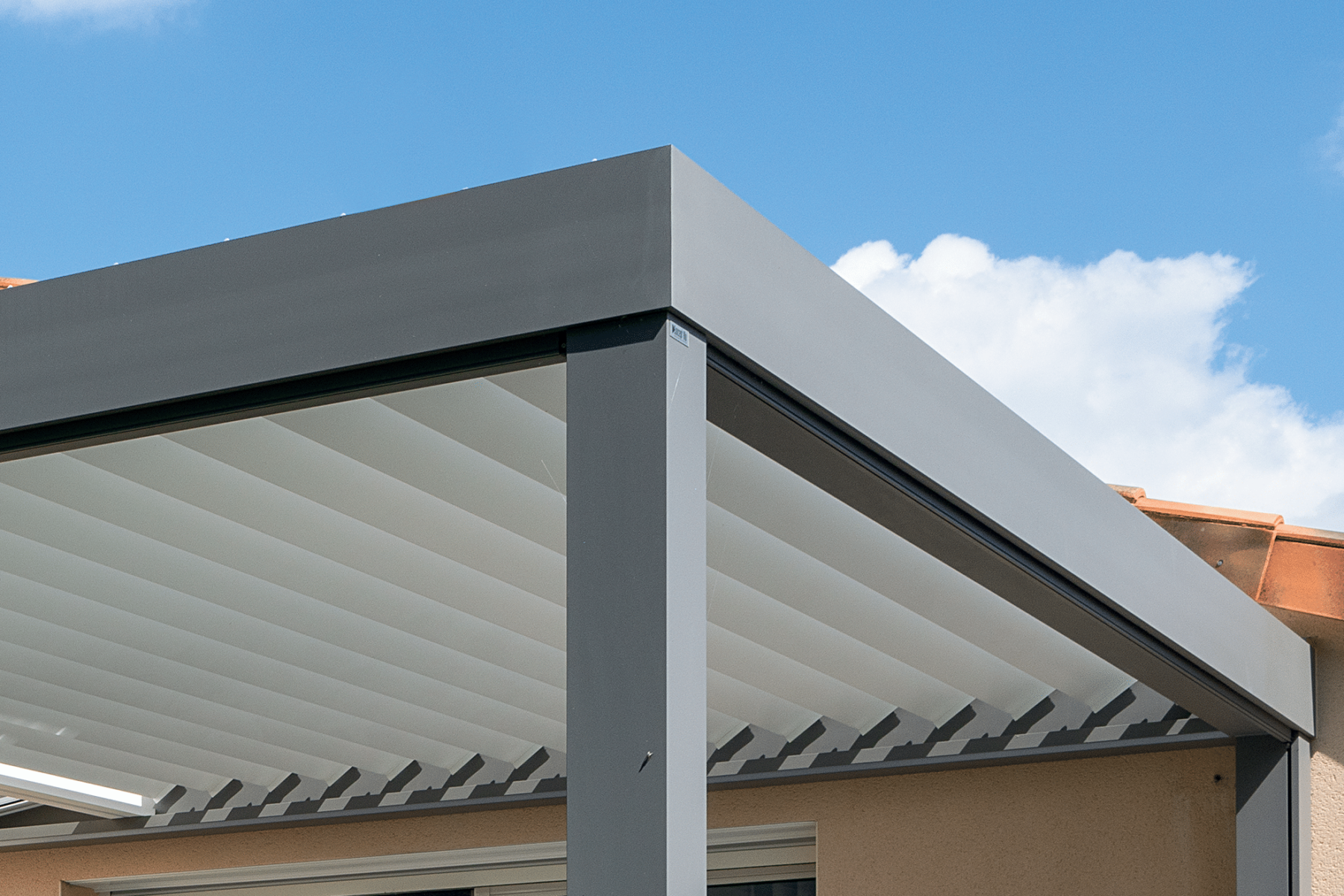 Structure
Free-standing or adjacent
dimensions: 4.6 x 6.24 m custom-made, with tab cuts
No screws showing
Peripheral gutter frame compliant with French professional regulations
Colour: an infinite range of colours in satin, sandblasted or fine structure finish
Option : double sealing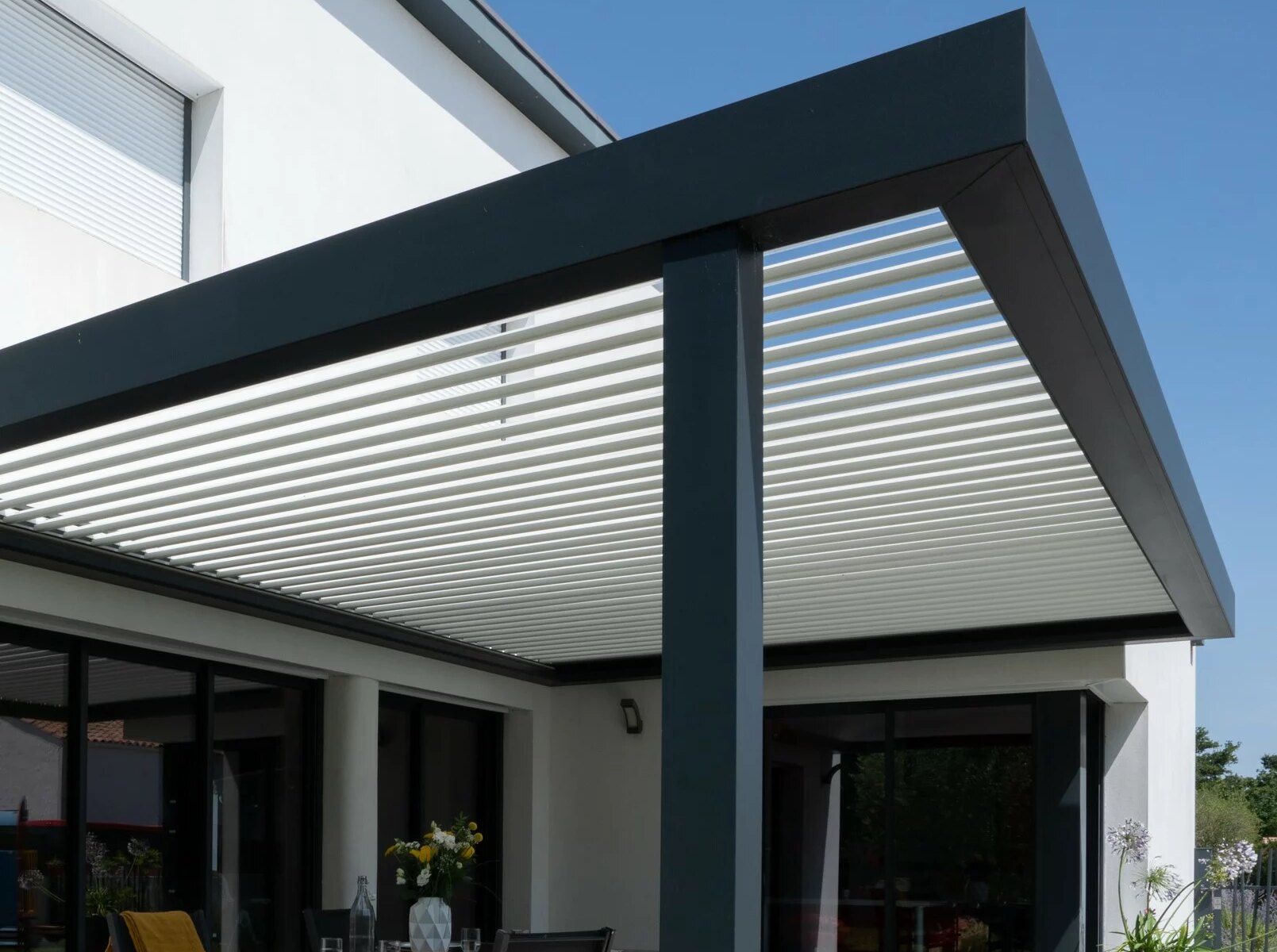 Posts
Integrated sliding doors
Integrated rainwater downpipe
Section 150 x 150 mm
Option : off-set post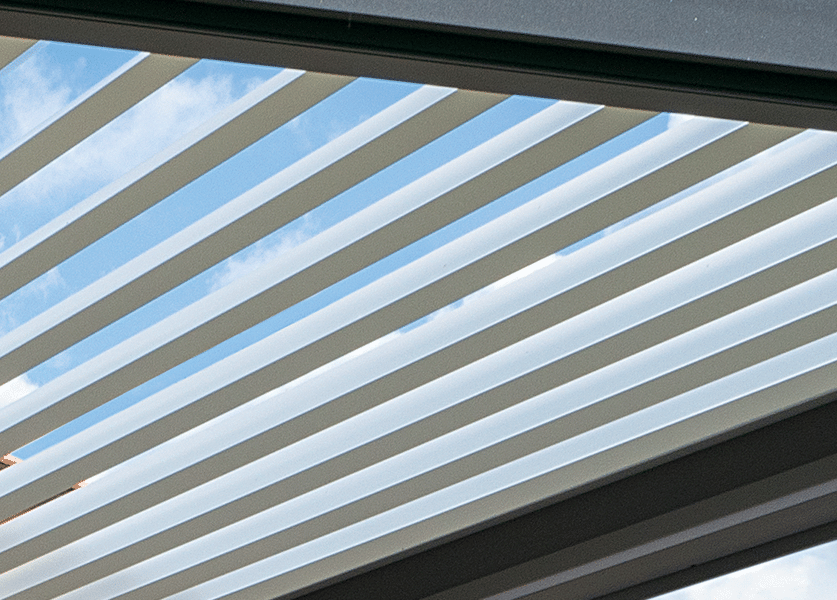 Slats
Comes in black or white
Double wall
Curved shape for water drainage
Actuator driven
Lighting option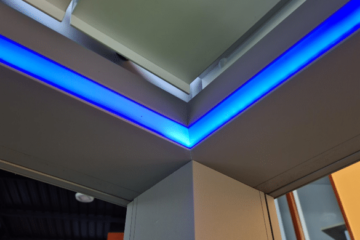 Direct lighting around the edges
RGB or white
Perfectly integrated and with an attractive design.
Dimmer switch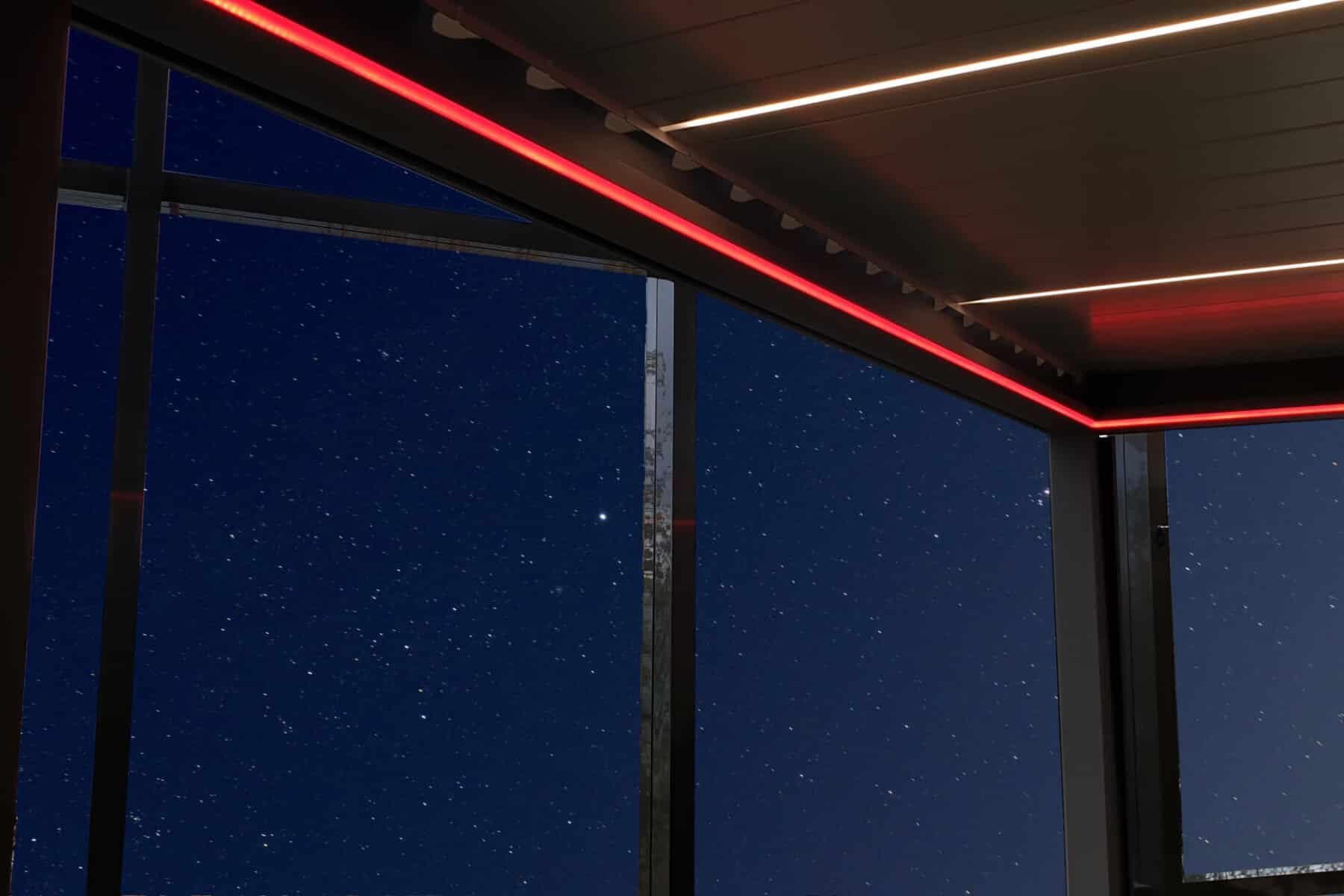 Direct lighting integrated into the slat
RGB or white
Along the whole length of the slat
With dimmer switch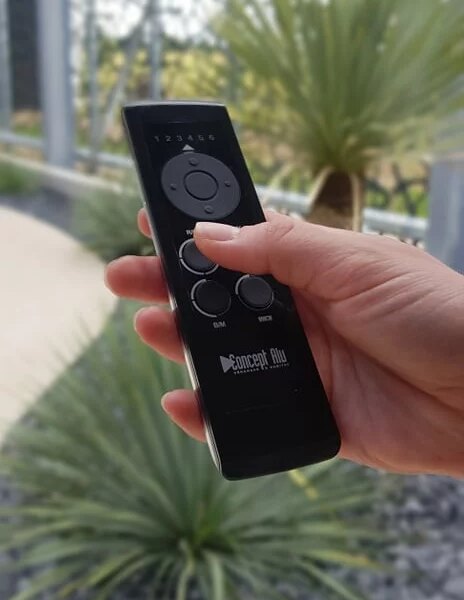 Home automation
Controls blades, zip screen blinds, lighting, etc.
Smartphone control option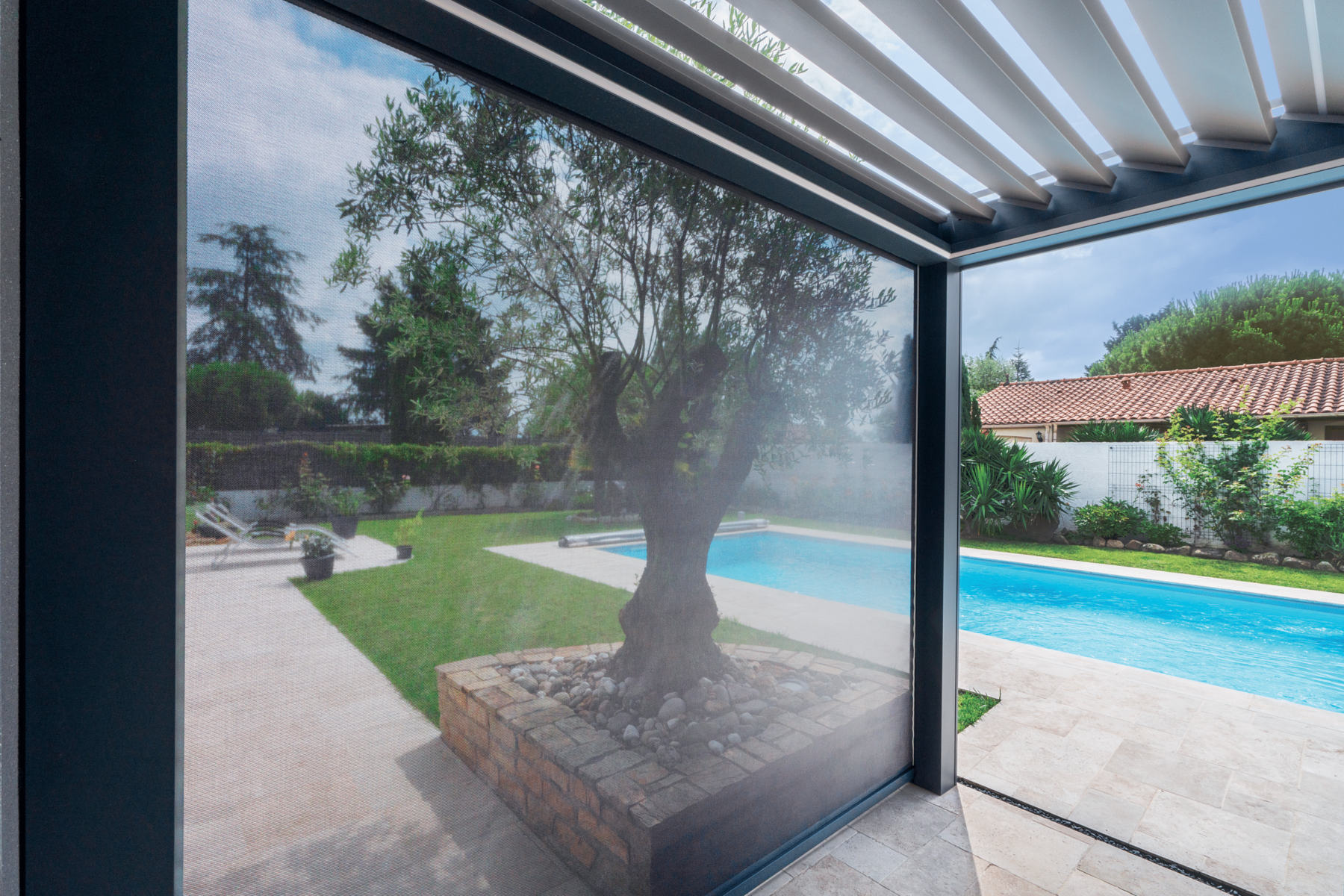 Zip screen blind
Blackout system
Privacy screening, protects from sun and mosquitos
Large size: max. width 6,000 mm
Motorised micro perforated fabric
Choice of fabric colours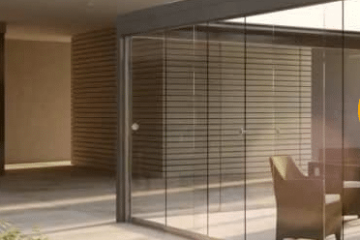 Sliding glass door
Large size: max. width 6,000 mm
Protection from wind and adverse weather conditions
Integration of zip screen and sliding glass doors possible on the same façade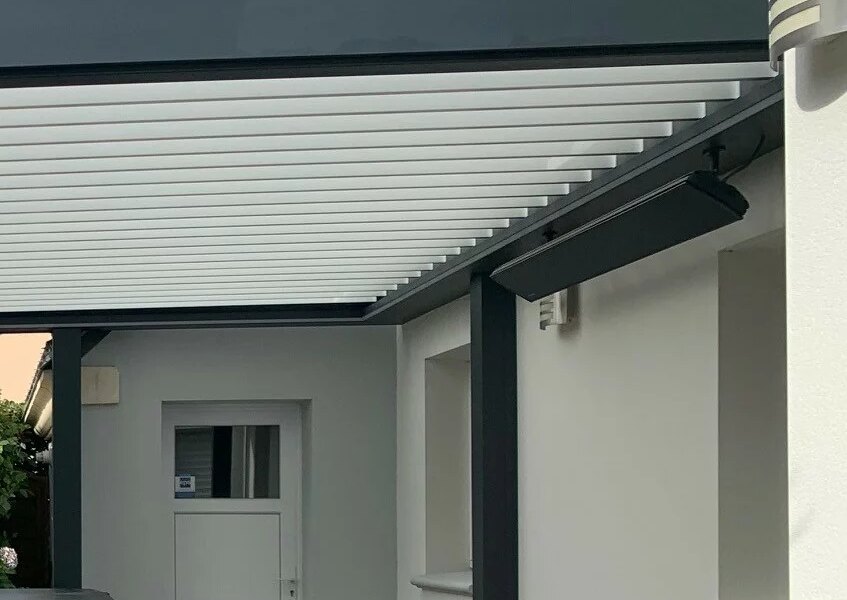 Heating
The heating option is an additional comfort solution that allows you to use the pergola later into the season.
Comes in black or white
Power: 2,400 w or 3,200 w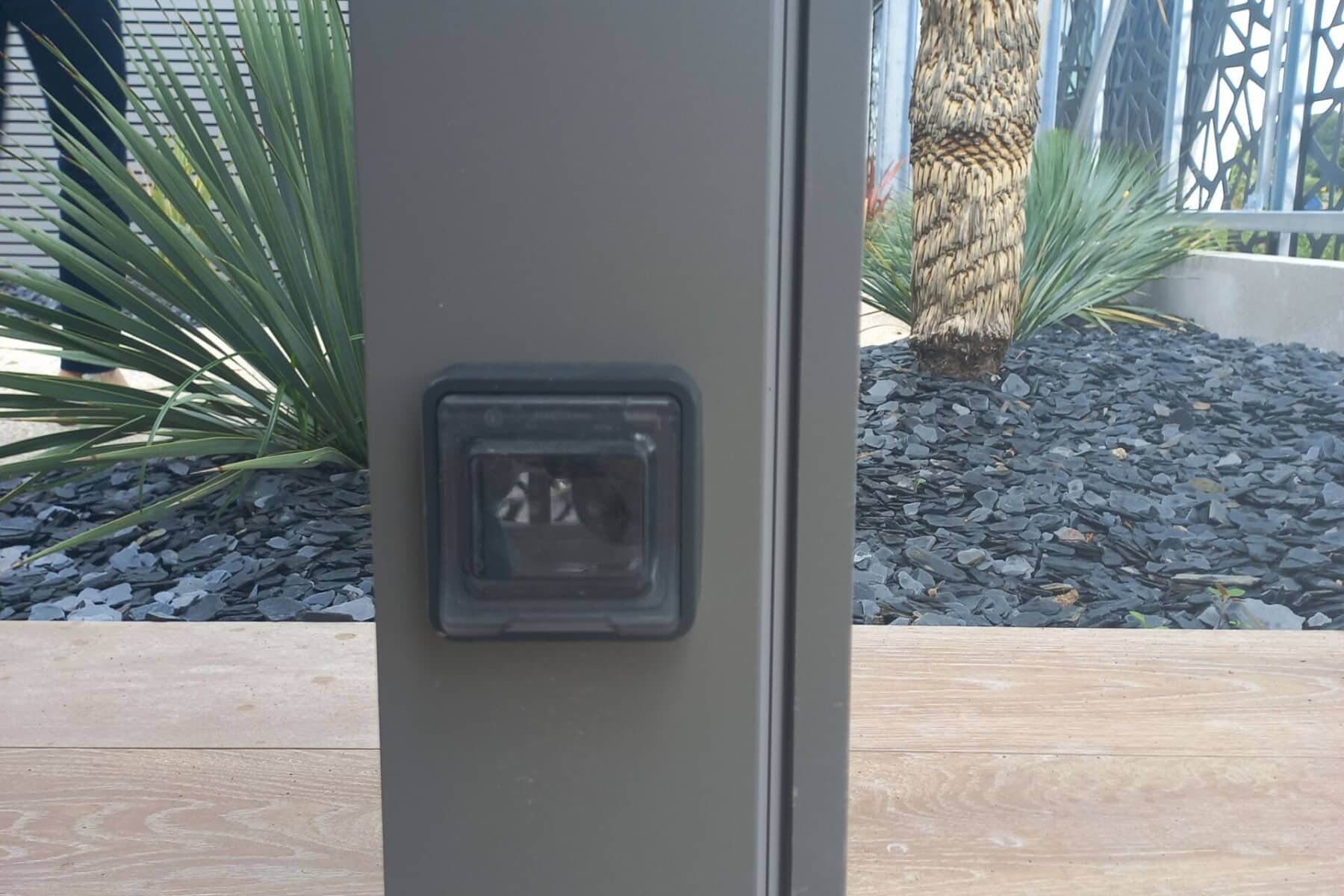 Socket and USB port
This additional option allows you to optimise the comfort of your pergola.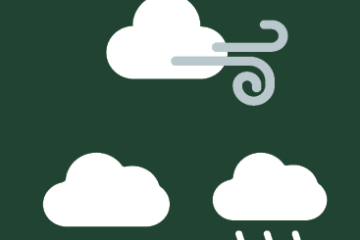 Wind/freeze/rain sensors
A complementary option for your pergola to bring you comfort and satisfaction.
Bioclimatic pergola in photos
Discover some of our creations and achievements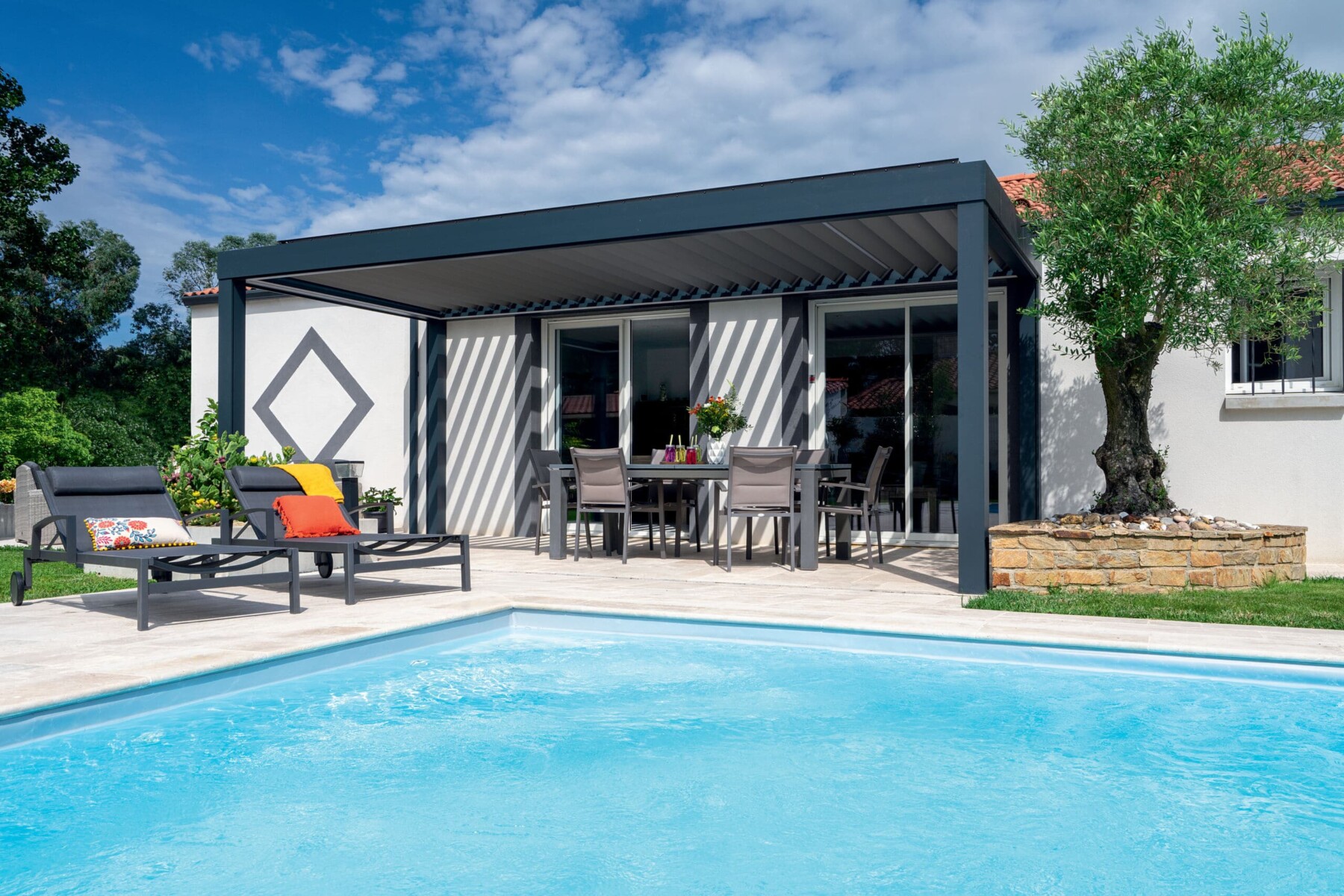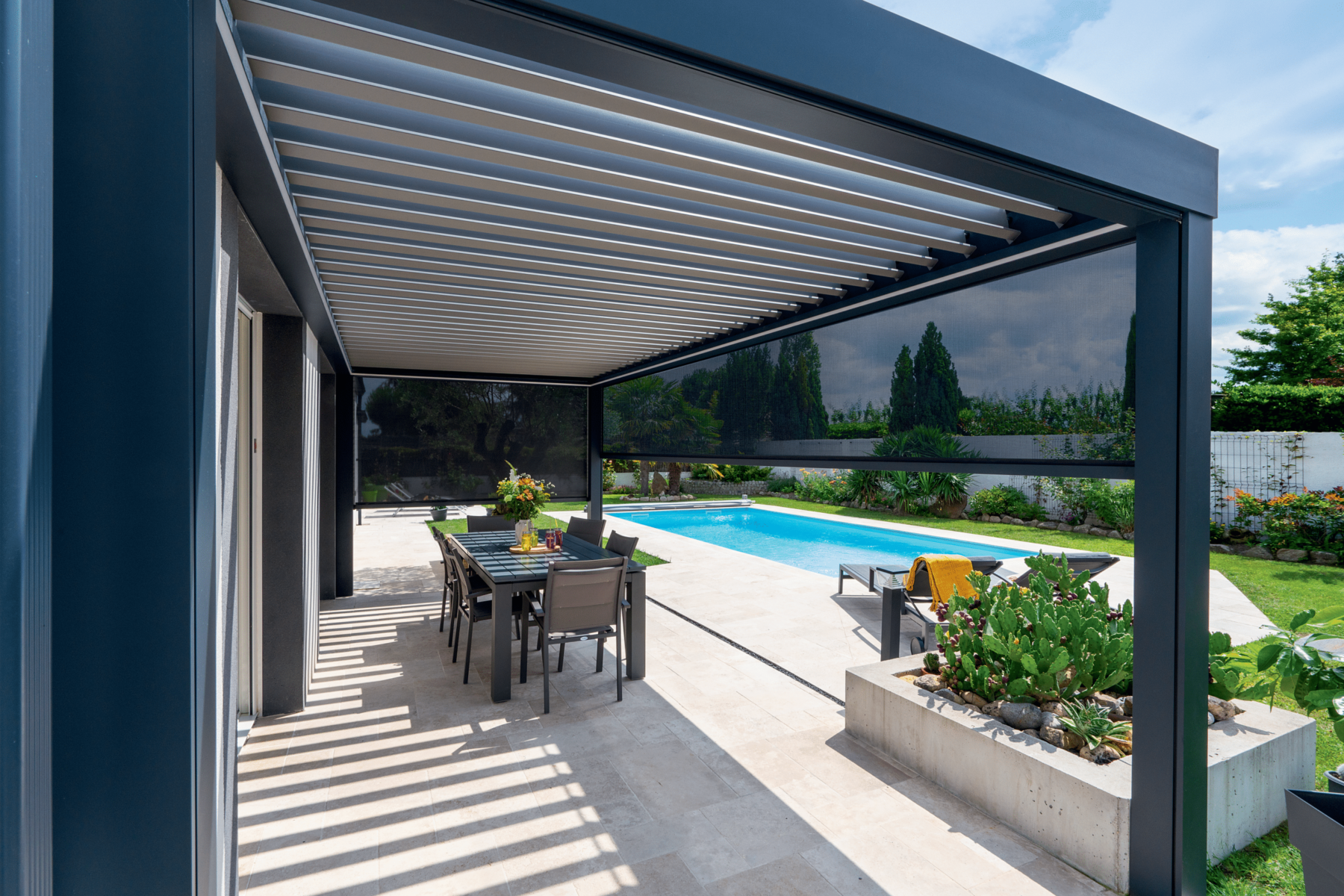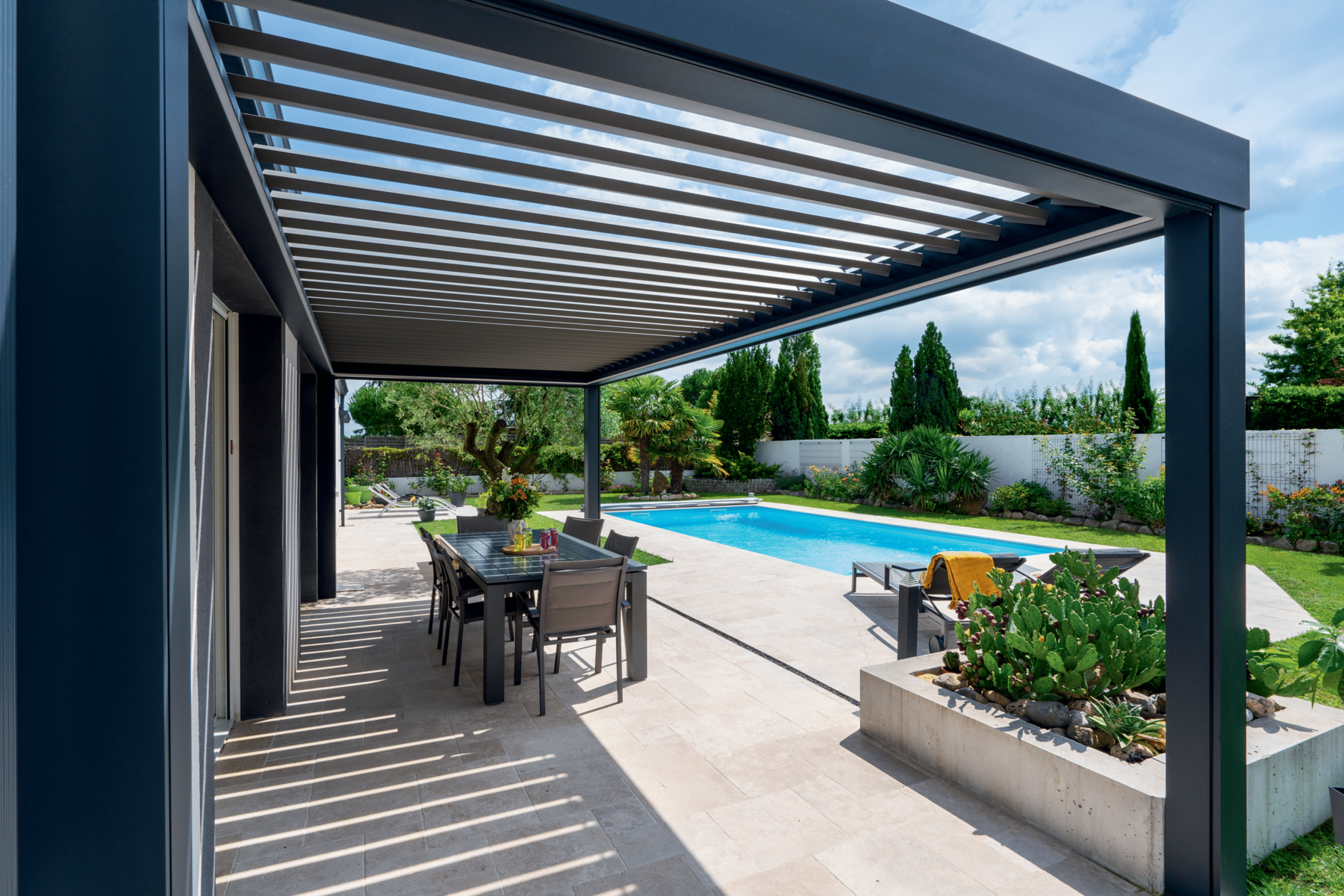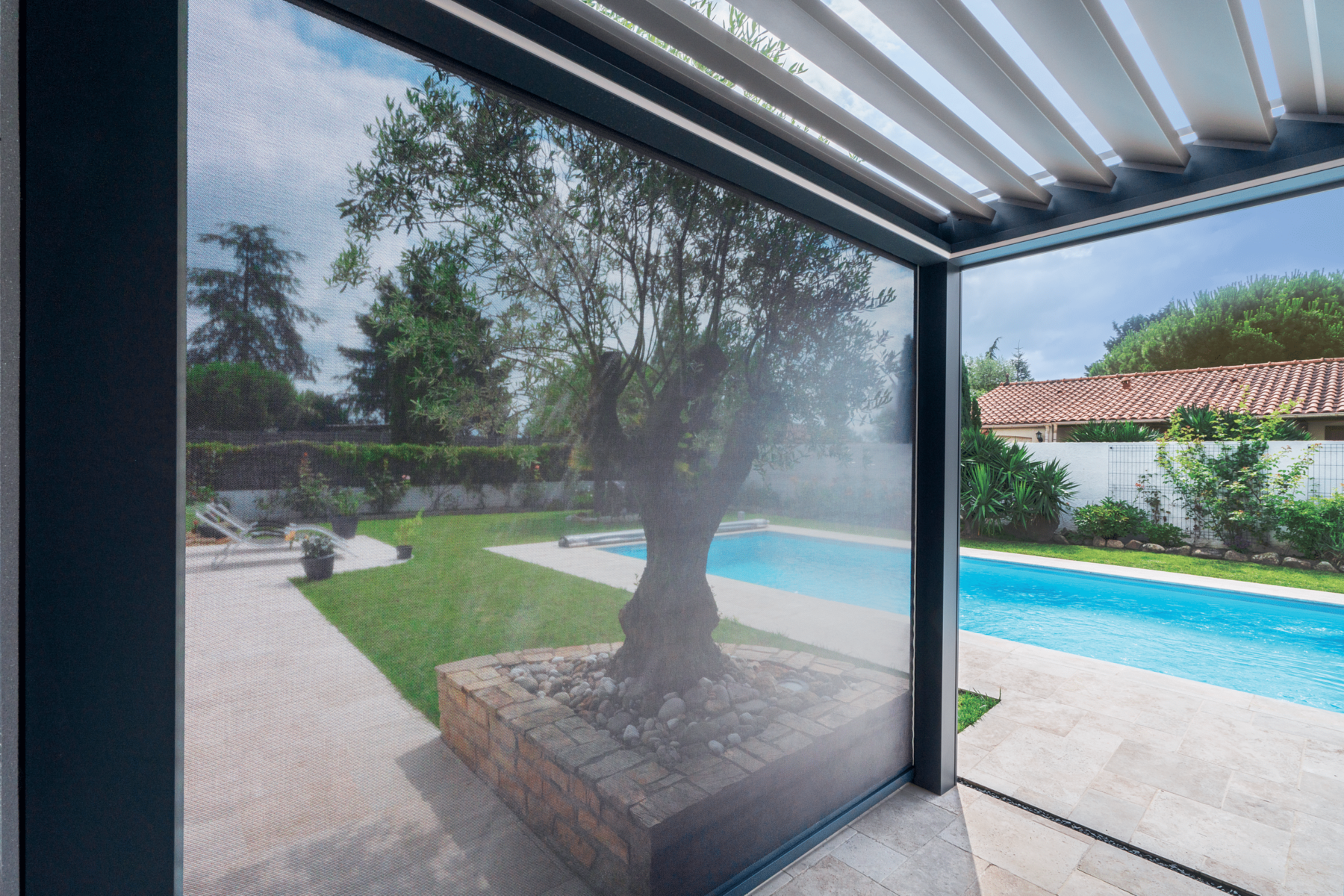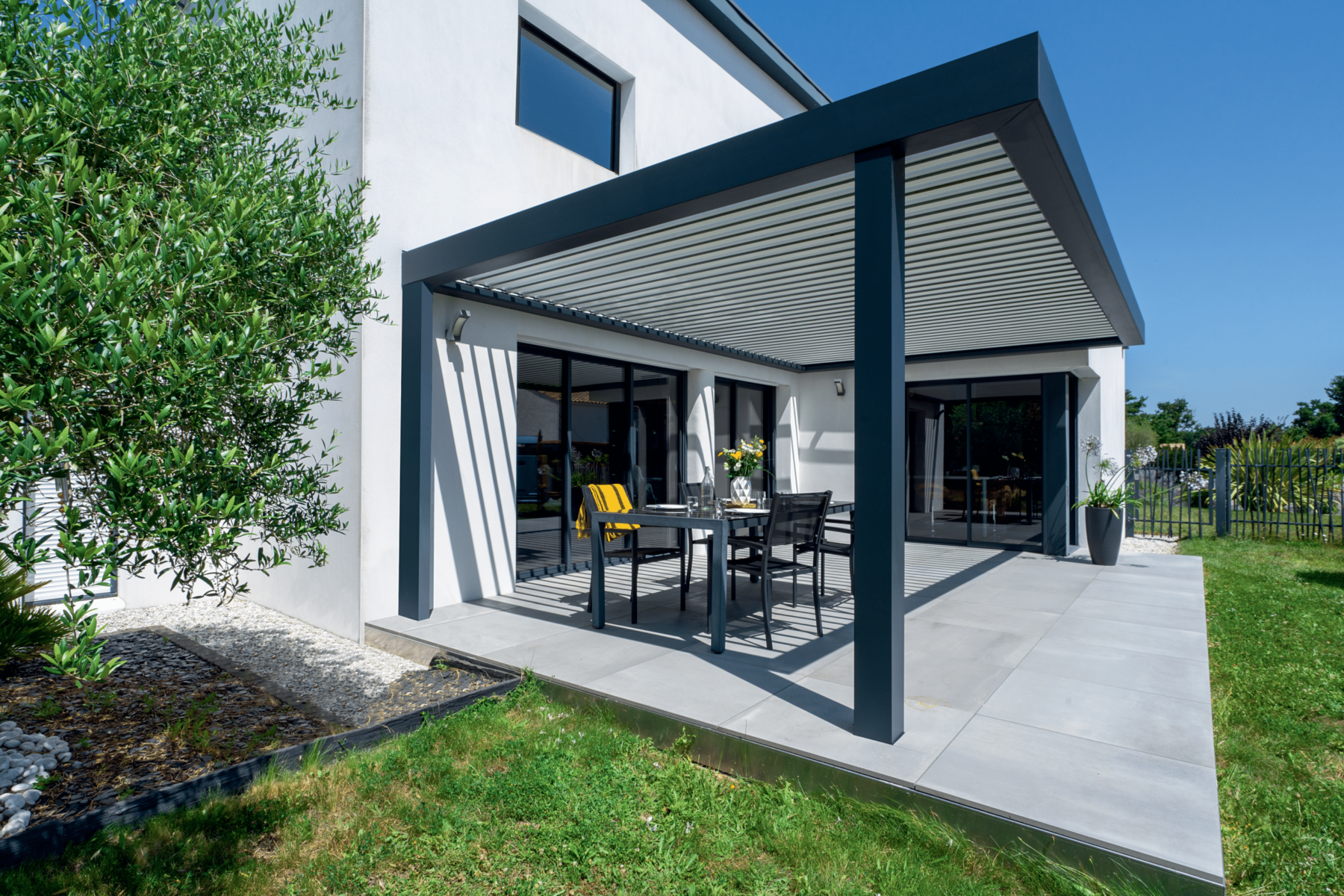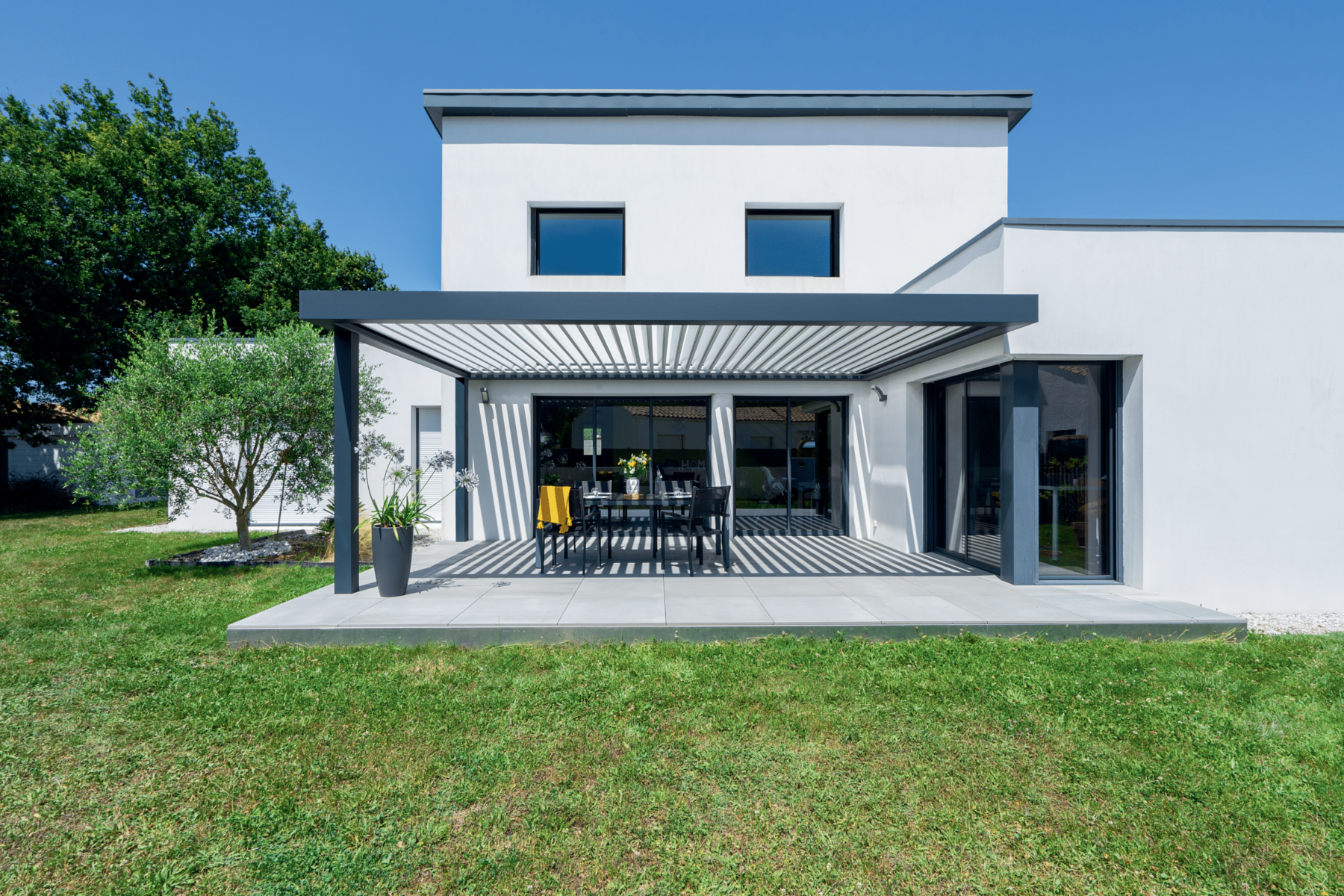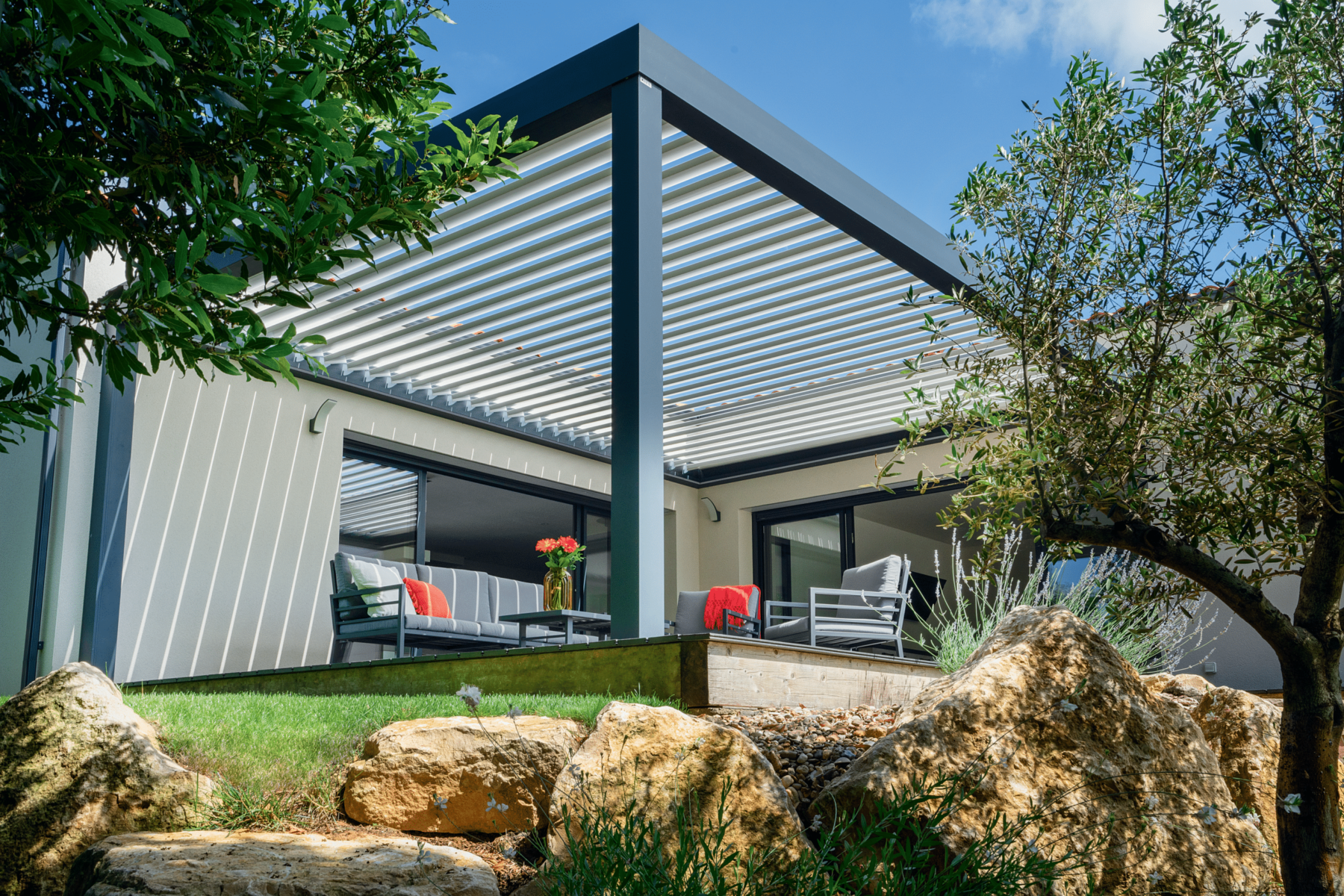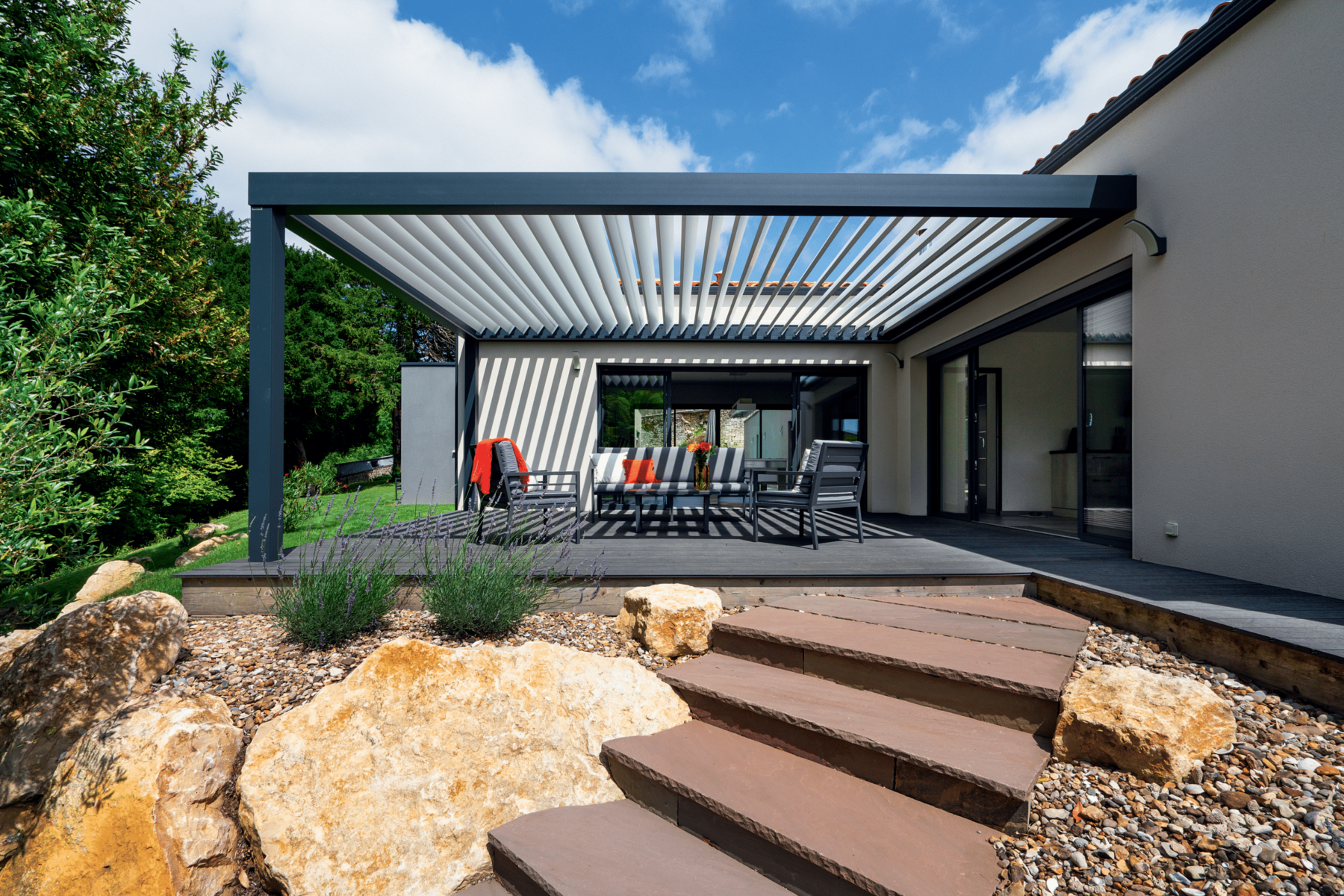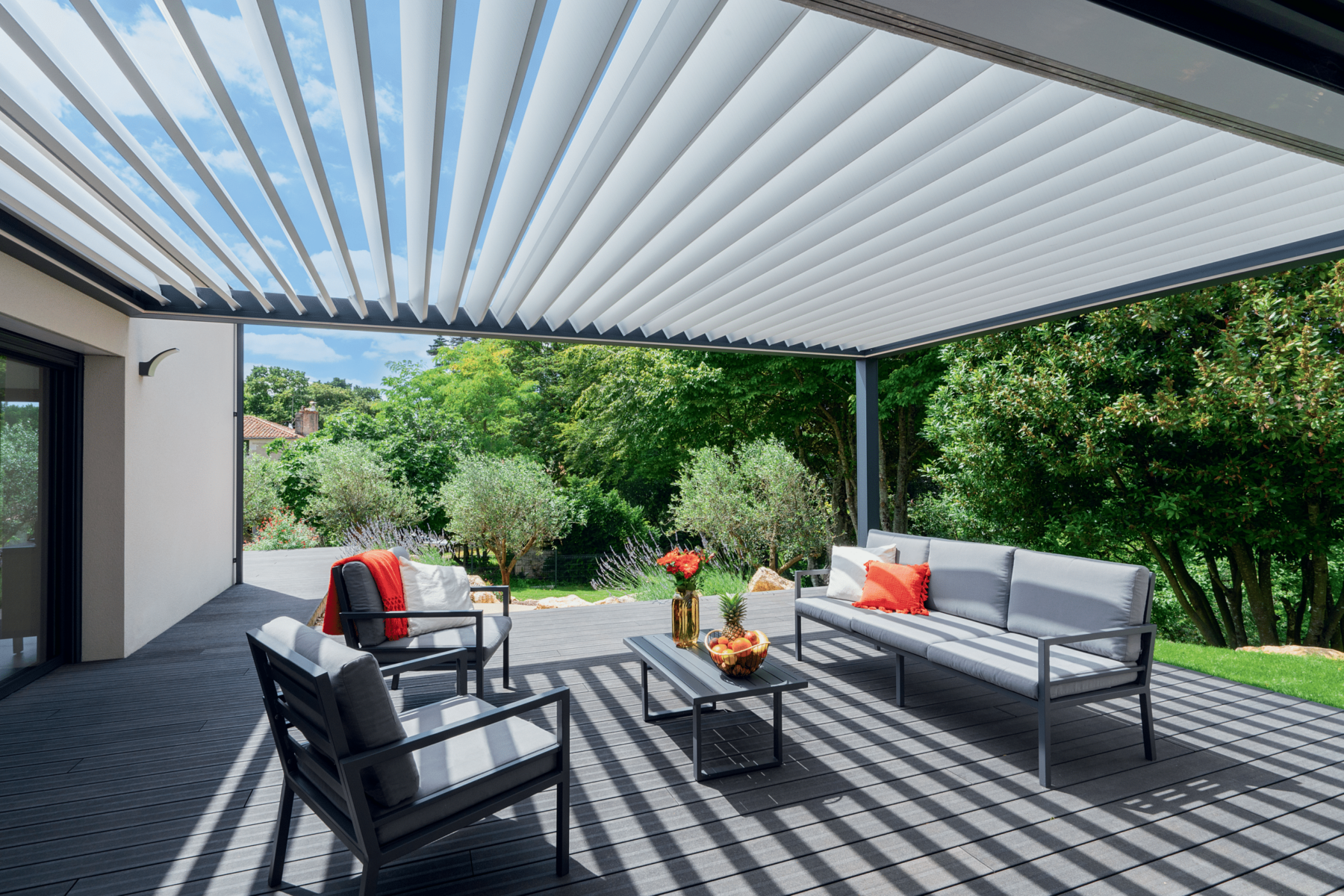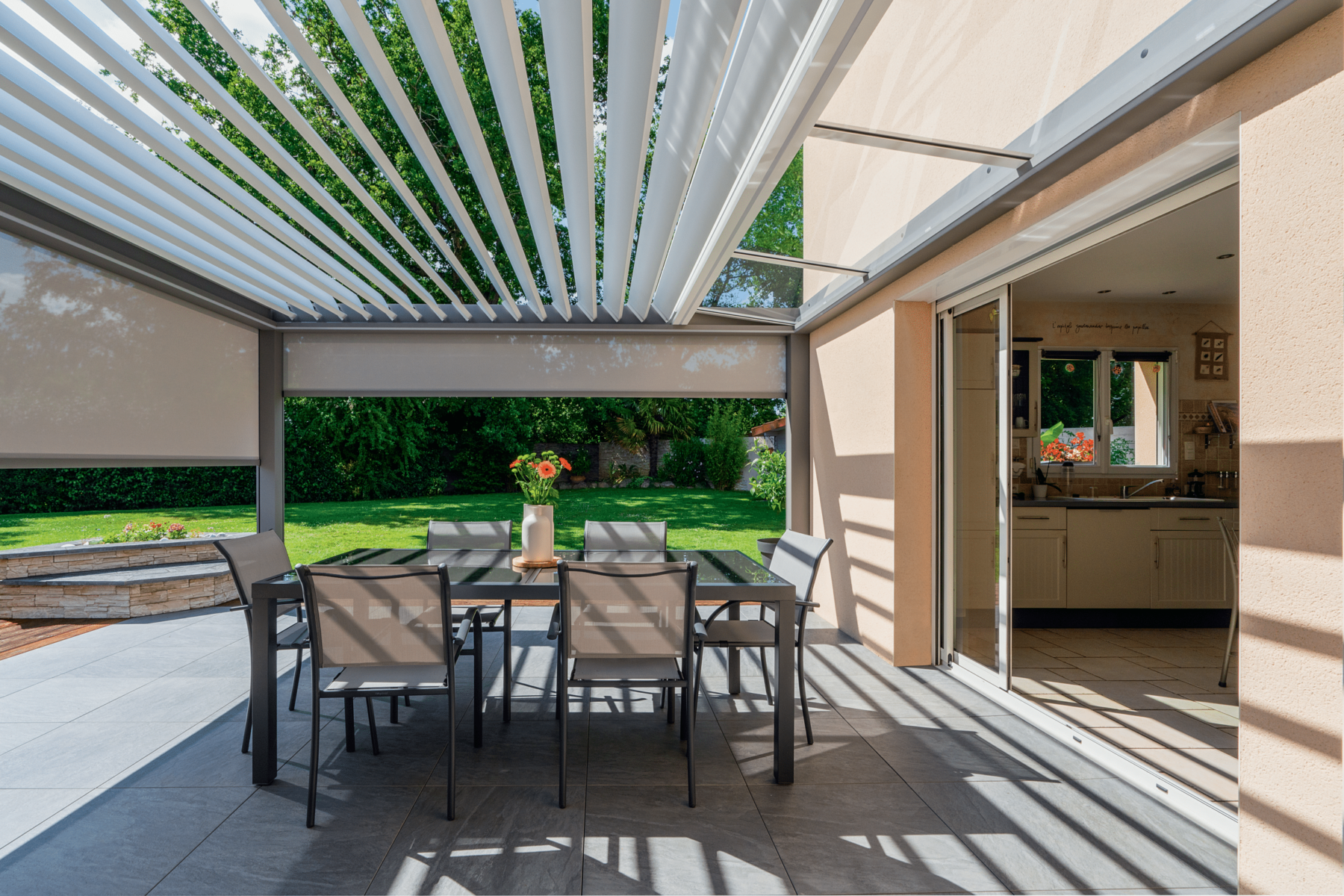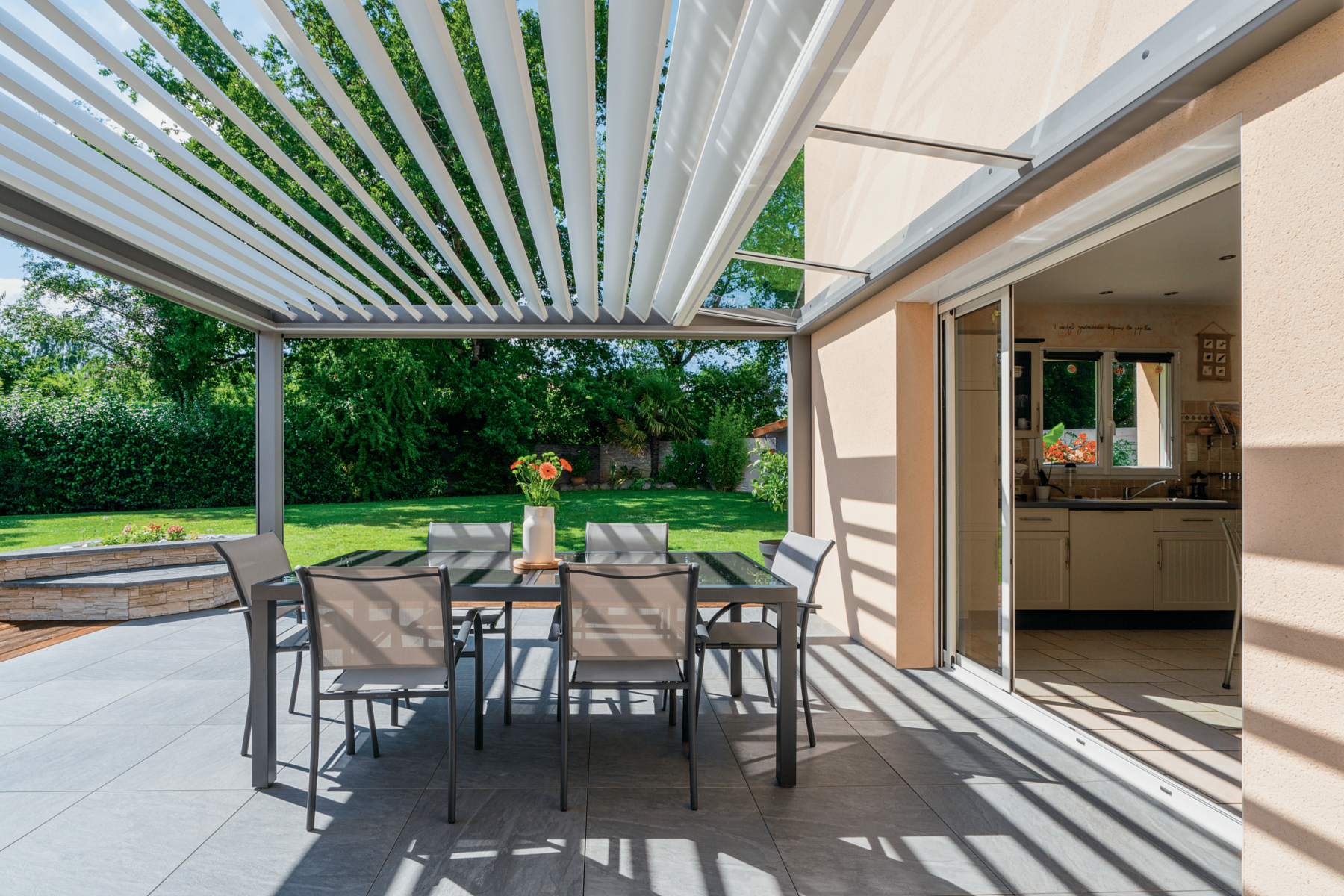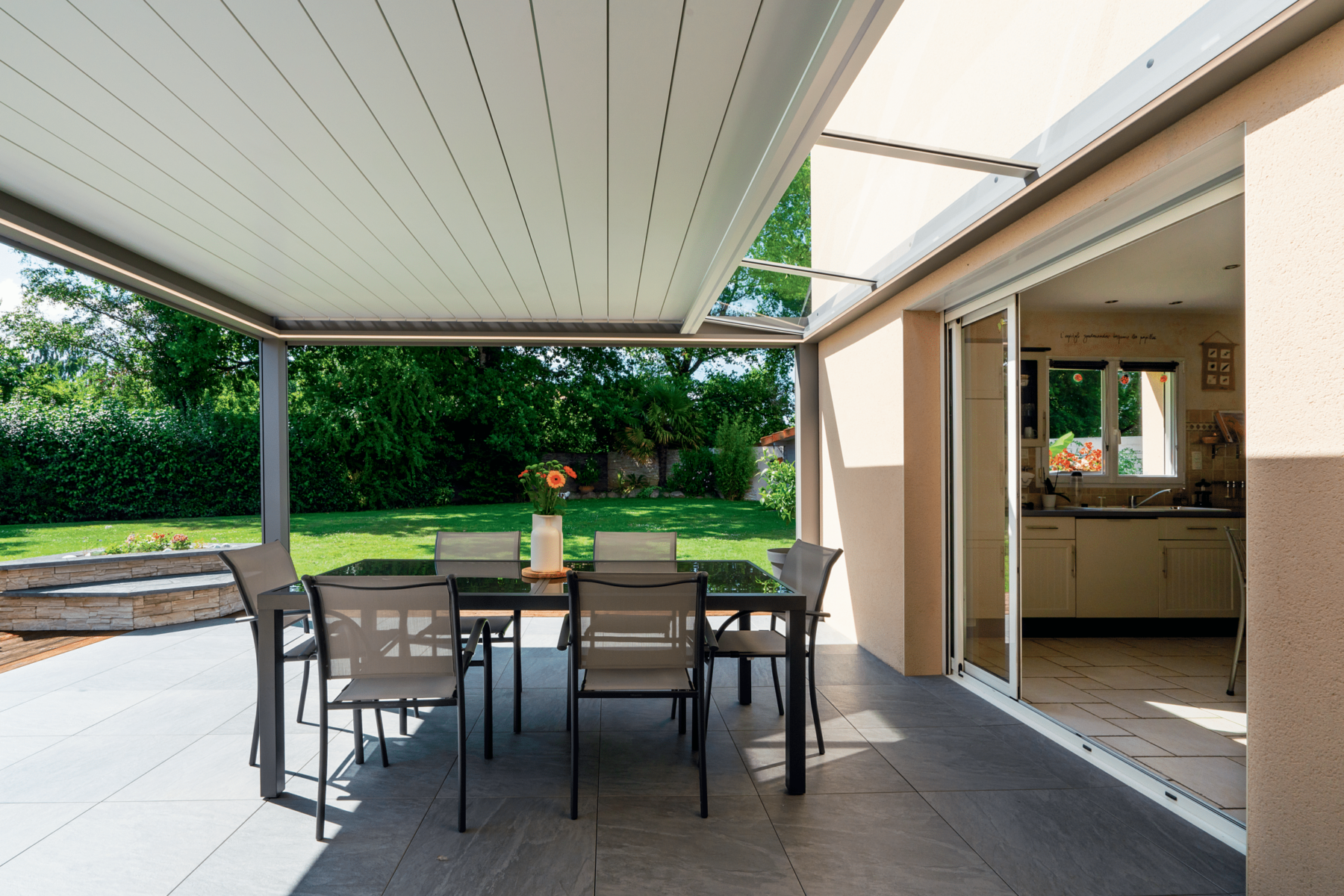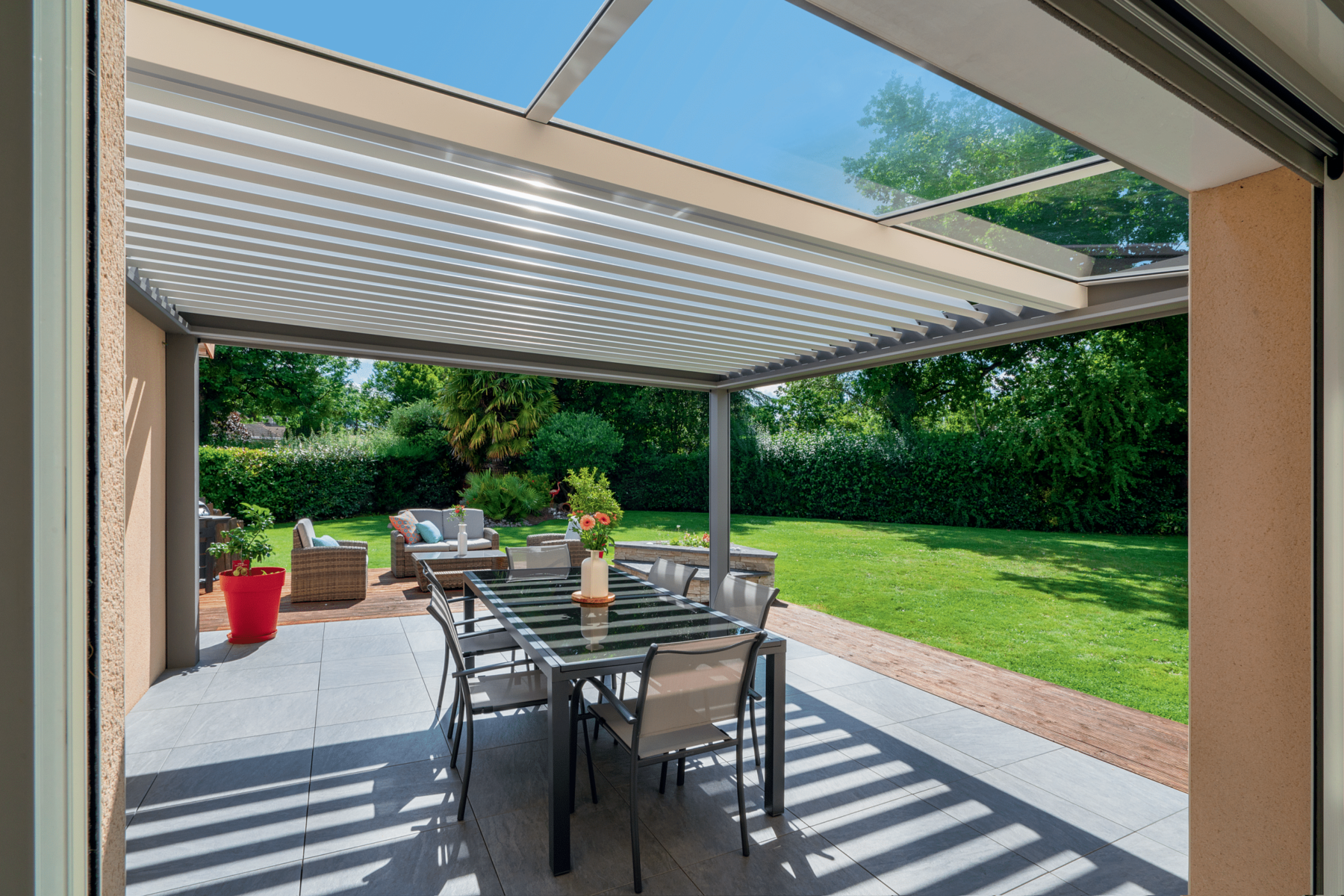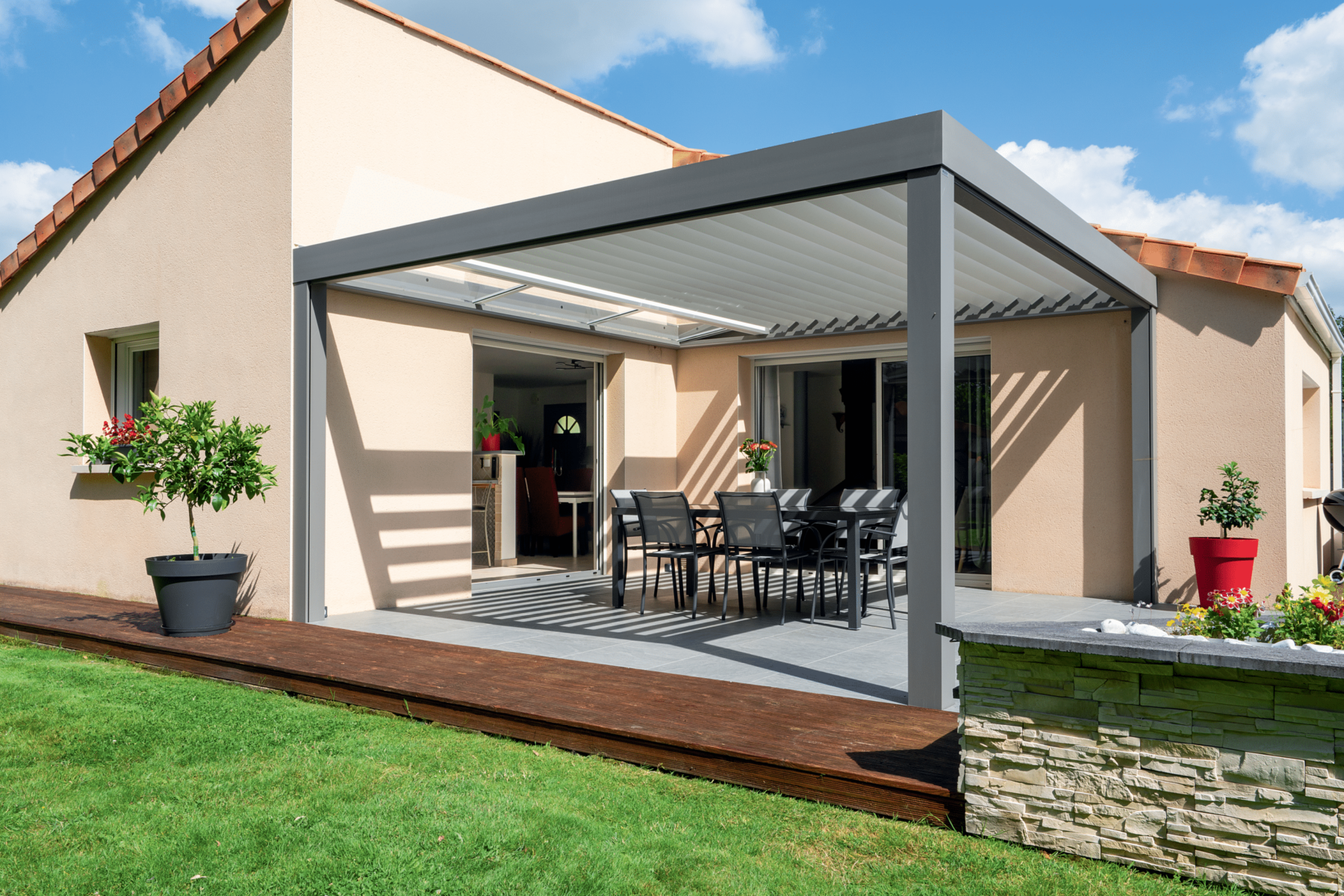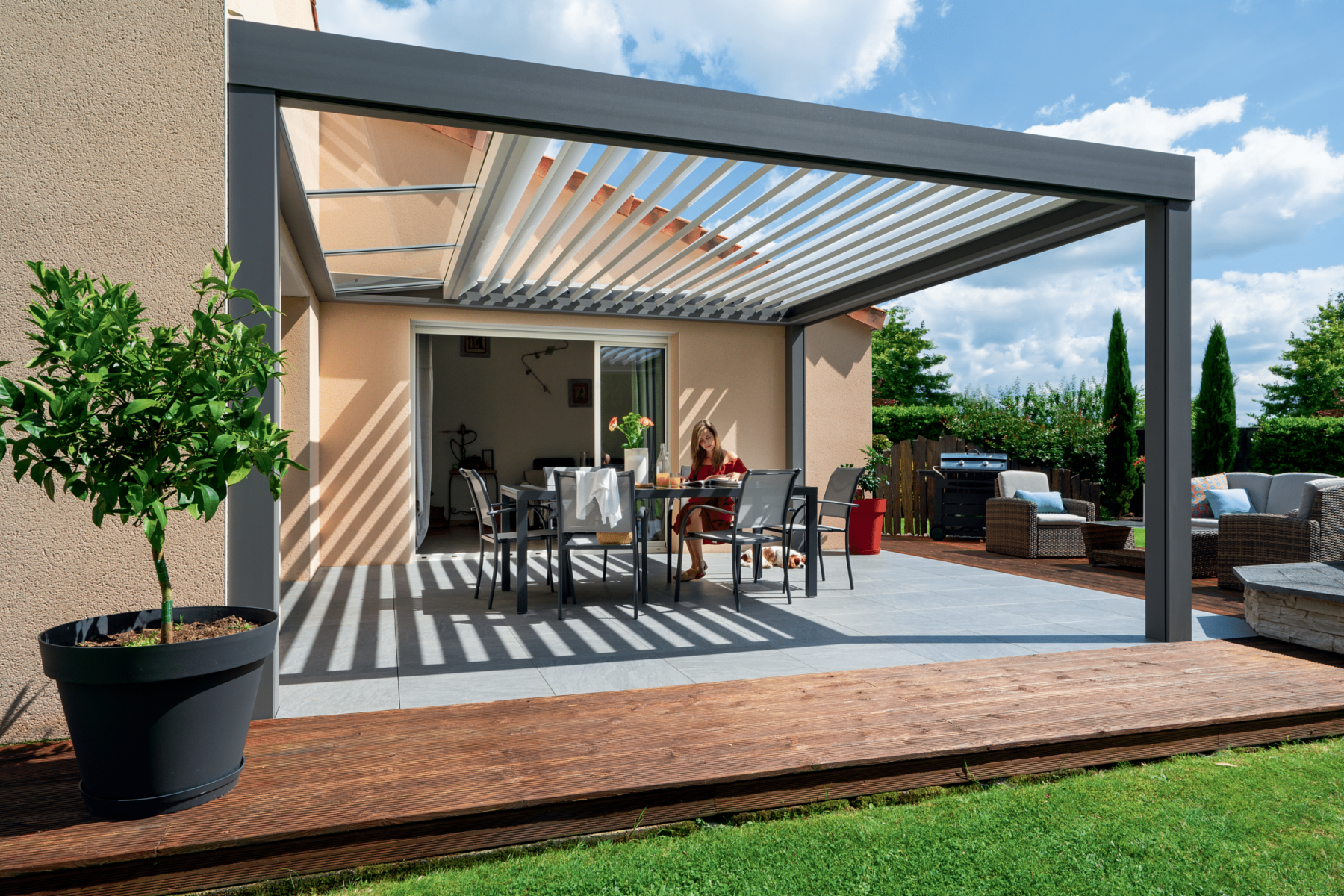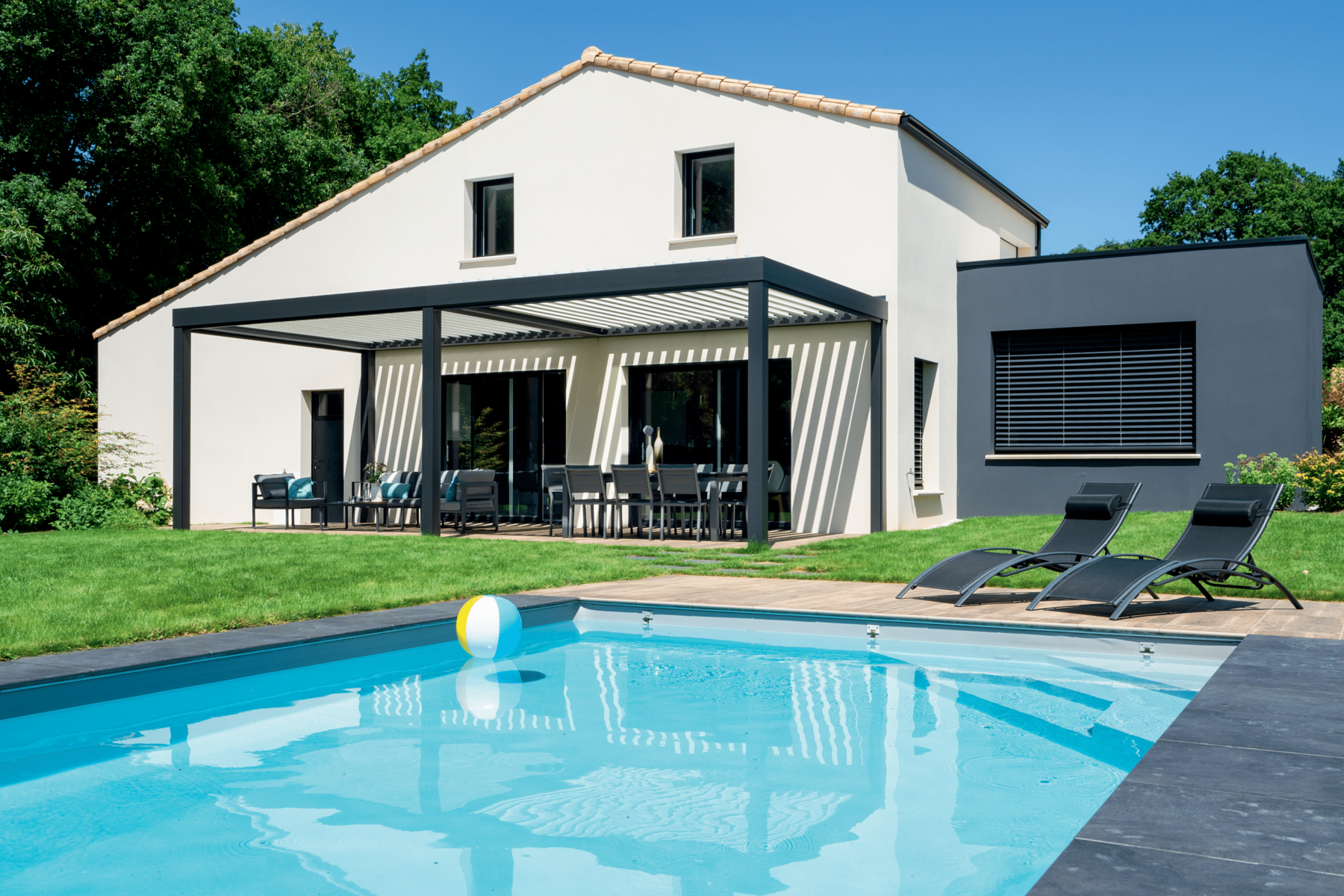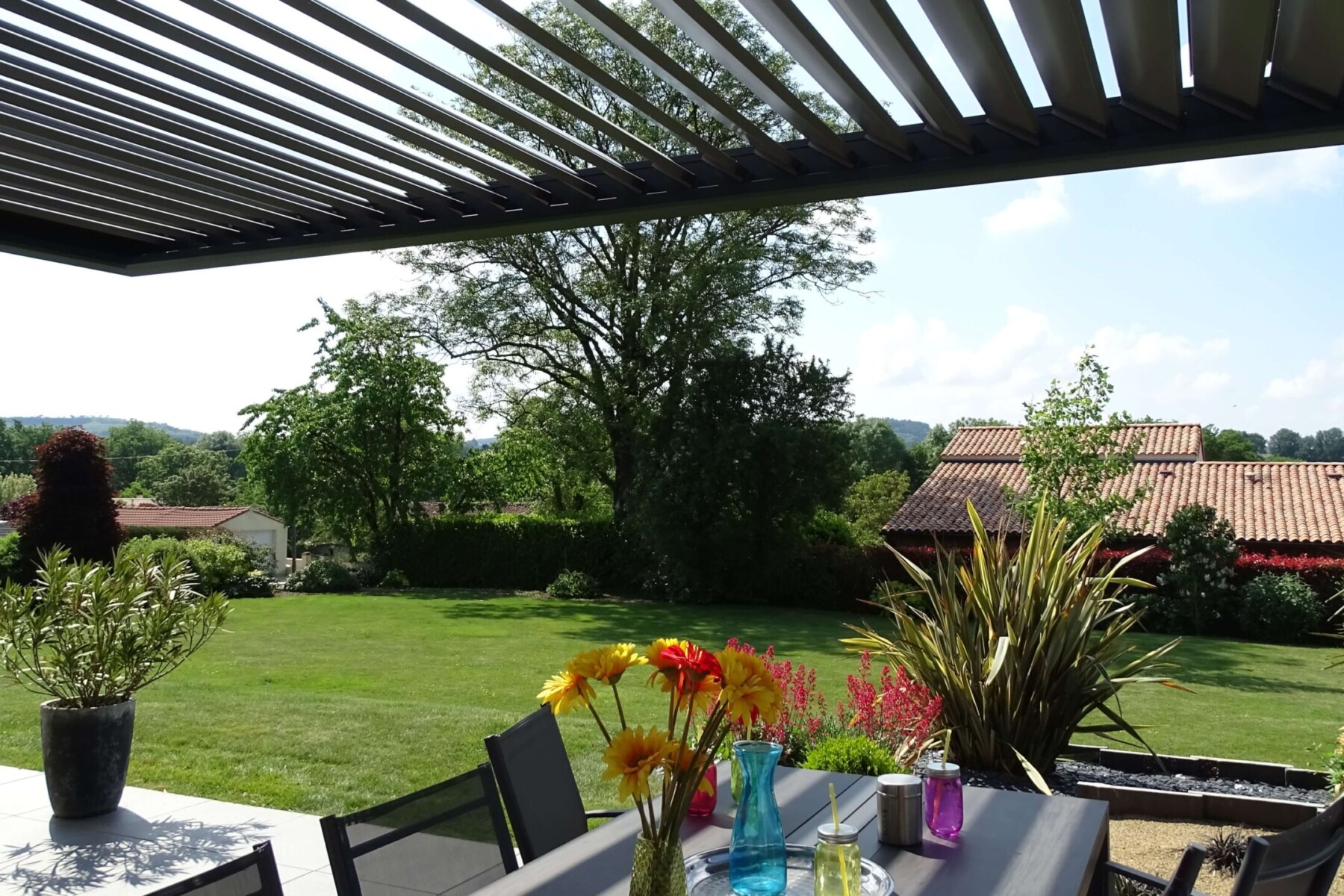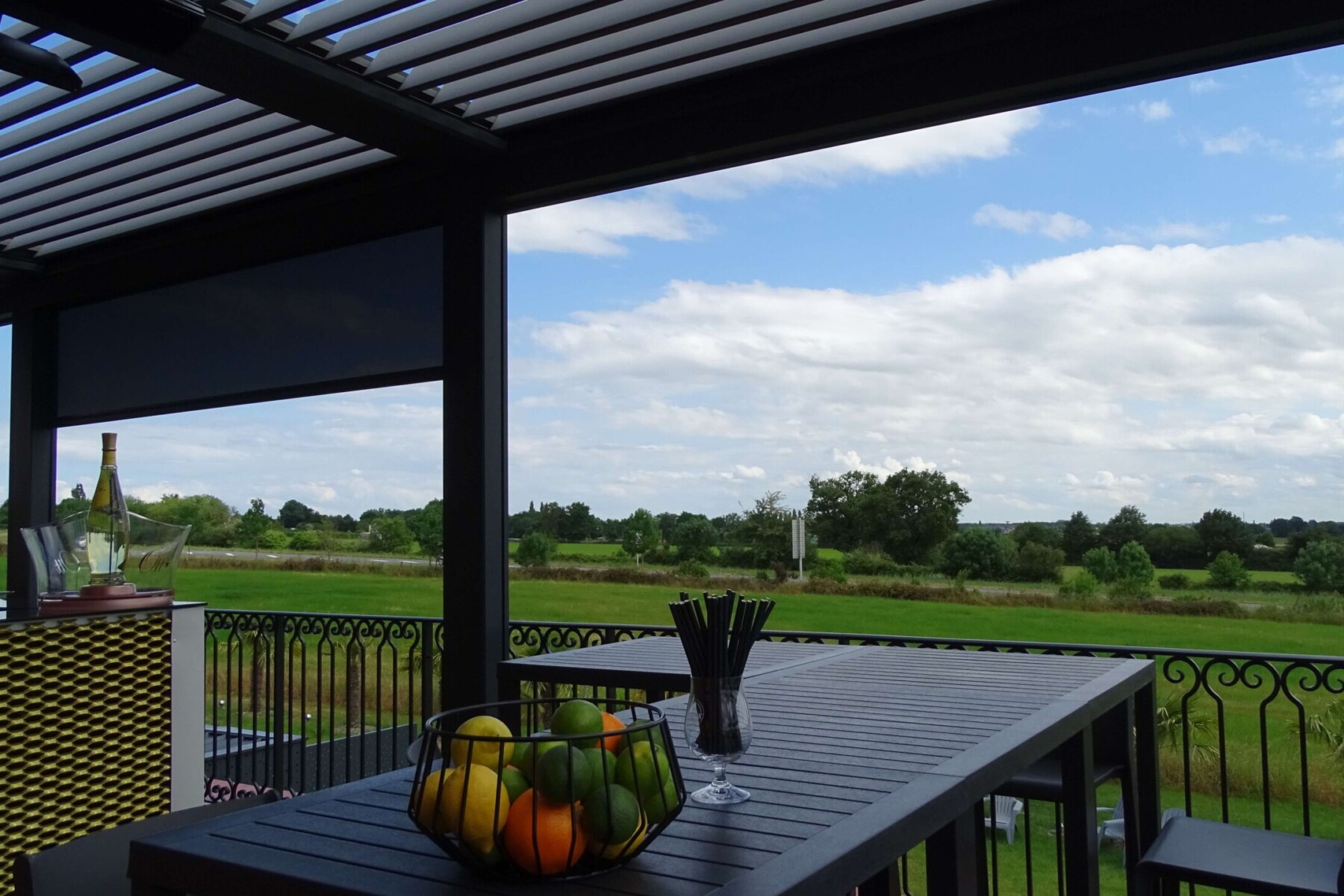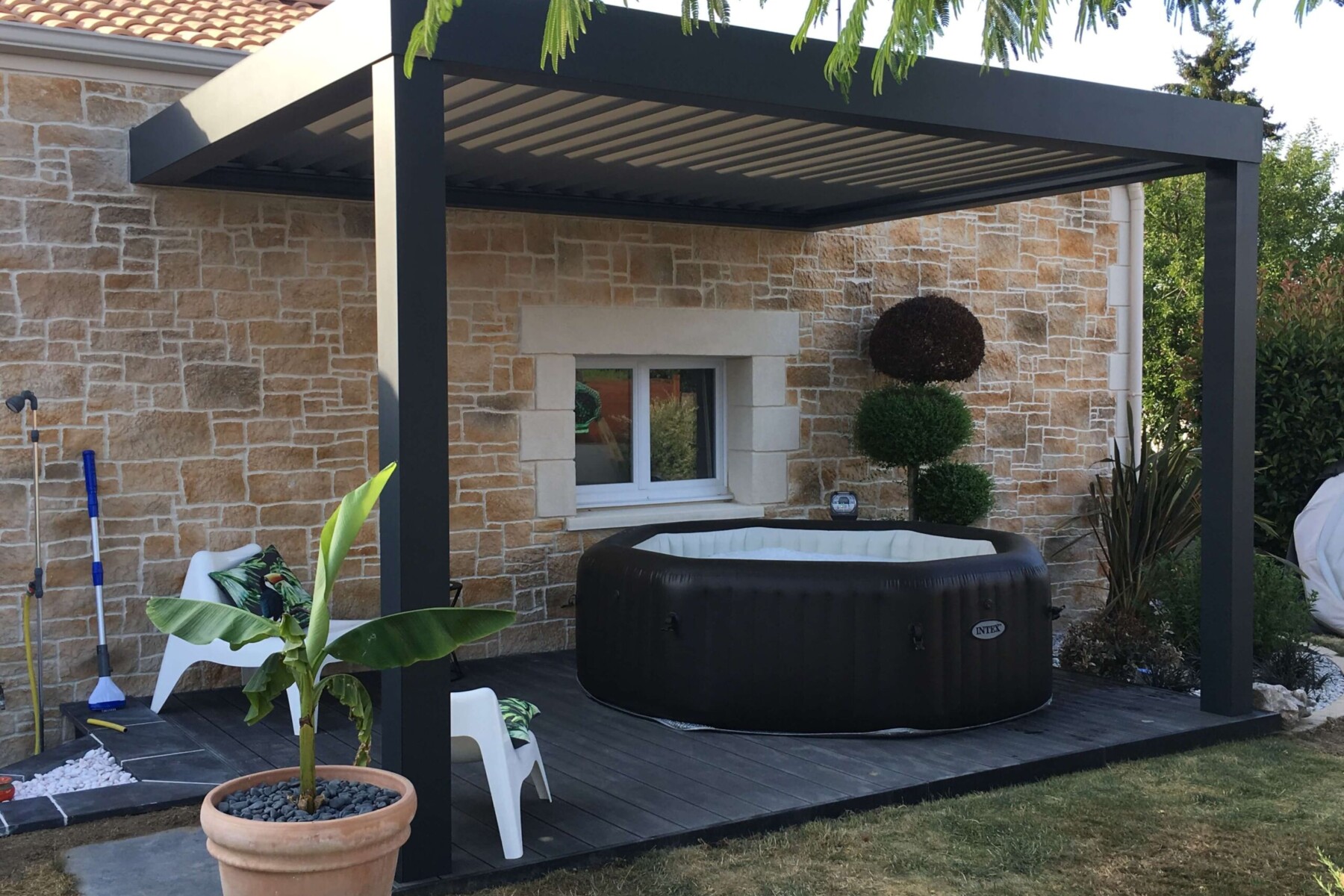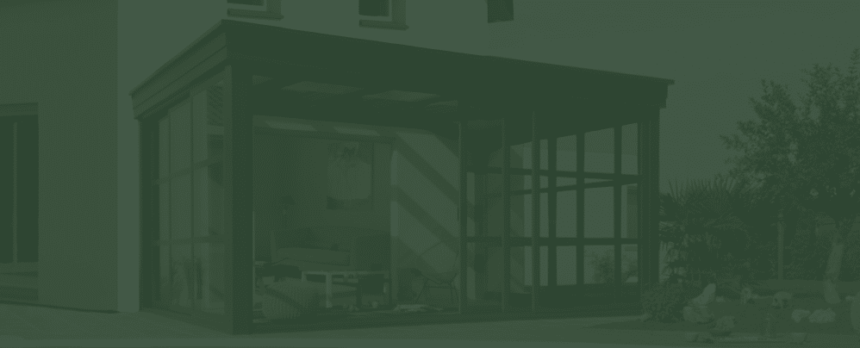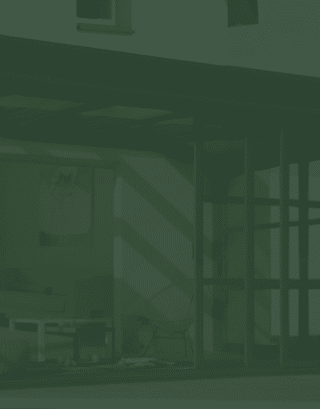 Interested in our pergola ?
Have you made your choice or are you still hesitating?
Ask for a free quote, which will likely offer further insight to help you in your decision.
Ask for a quote