WHAT PERMISSIONS DO YOU TO BUILD A PERGOLA ?
Concept Alu provides help and advice regarding the permissions required to install a garden pergola.
Do you dream of enjoying relaxing breaks under a garden pergola? Before throwing yourself headlong into the task of setting up a shelter for your patio, find out about the permits required to complete your project. As a veranda manufacturer, Concept Alu is best placed to remind you of the regulations in force.
Do you need a building permit for a pergola ?
The building permit for a veranda, pergola or home extension is required if the footprint of the planned structure exceeds 20 m².
In this case, it is necessary to compile a case file including: the CERFA building permit application form and the tax calculation form, the various plans, the graphic documents, the photos of the project, as well as its descriptive record.
It should then take around two months to receive the building permit and you can then start construction work on your pergola.
However, if the surface area of your future pergola is less than 20 m², a simple prior declaration of building works sent to the town hall is sufficient. This administrative formality is almost as bothersome as filing a permit, but in this case you do not need to wait for authorisation to be given.
Please note that these restrictive administrative procedures can be managed entirely by your veranda manufacturer if you use a professional.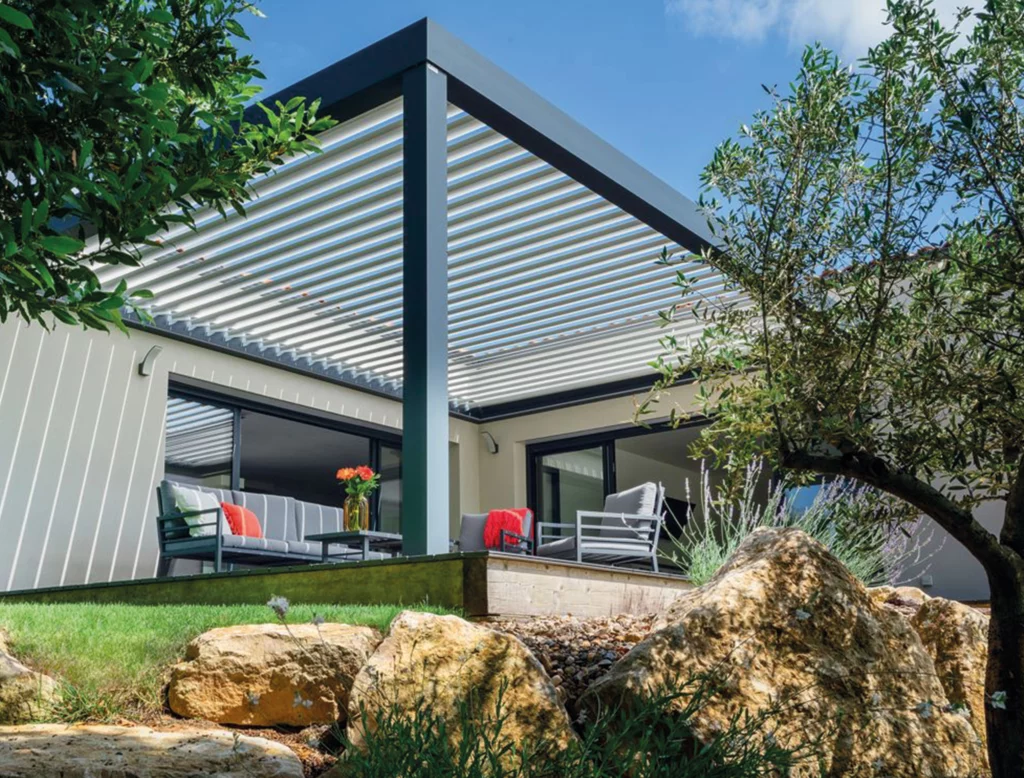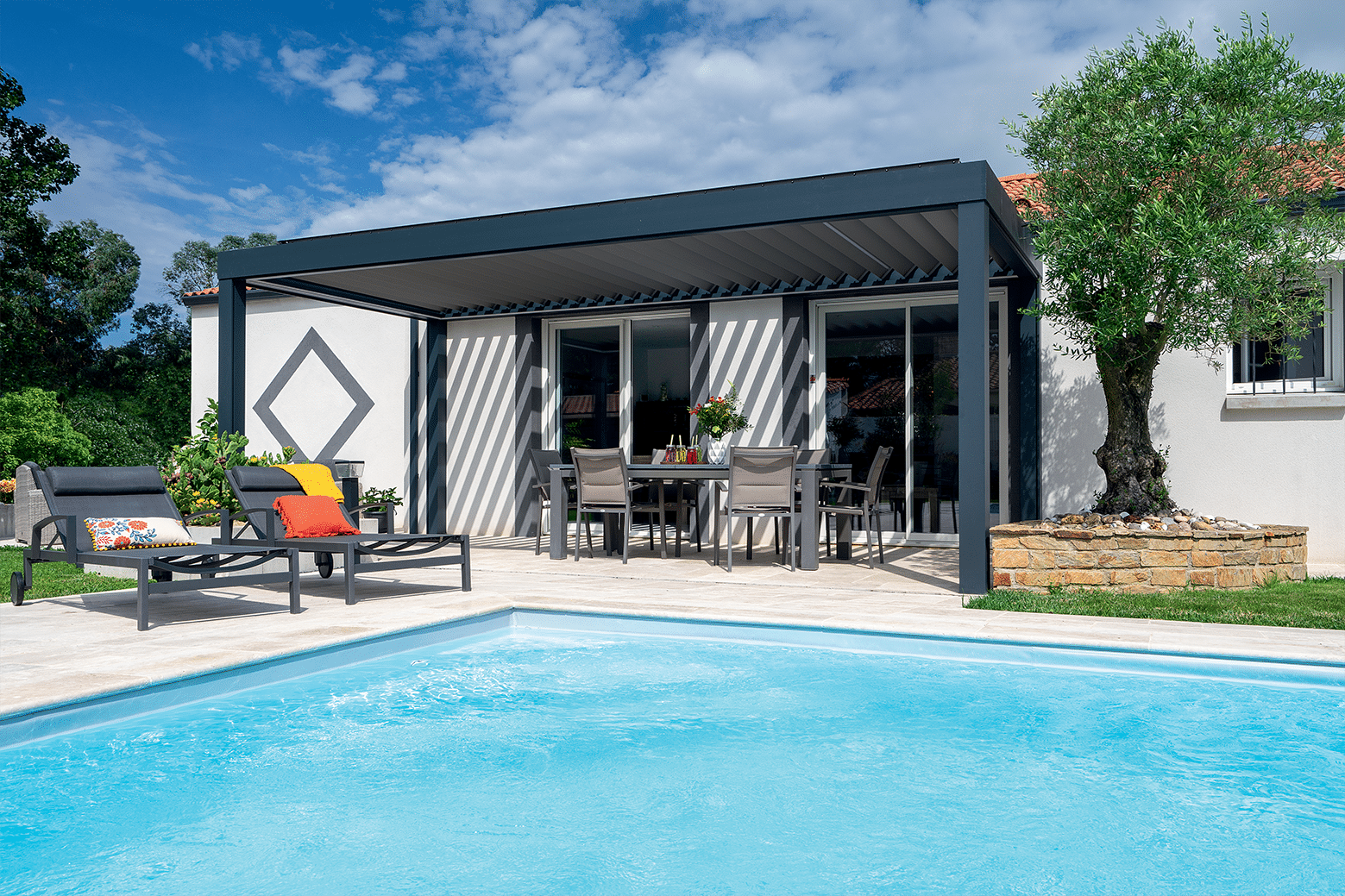 Compliance with town planning rules
As with any building or house extension plans, permission to build a pergola is subject to certain house extension rules. In particular, minimum distances between neighbours must be respected.
Article R111-18 of the French Town Planning Code specifies that buildings must be located at a distance equal to half its height from the boundary separating the two plots. Generally allow for 3 metres between your structure and the boundary of your property.
Be sure to consult the local town planning plan (Plan local d'urbanisme – PLU) of your municipality before starting construction, in order to become aware of any town planning-related cosmetic limitations.
Please note : if your pergola is located near a protected area or a listed building, the agreement of the Architectes des Bâtiments de France (French architects' association) is also required.
If you are unsure about the permits required to build your pergola, contact your town hall's urban planning department or a professional. Concept Alu draws on its experience as a manufacturer of pergolas and verandas for nearly 50 years, to advise you and develop your pergola ideas in accordance with your desires.