MAINTAINING AN ALUMINUM BIOCLIMATIC PERGOLA
How to maintain a bioclimatic pergola : our top tips
Ideal for relaxing outdoor gatherings with friends and family, the aluminium bioclimatic pergola is becoming more and more popular. Beautiful, stylish and easy to maintain, the pergola provides effective shelter against both bad weather and sunlight. These many advantages make it essential and allow you to enjoy your garden and patio whatever the season.
An aluminium structure for a resilient pergola
Although aluminium is a highly resistant material, it is nevertheless easy to maintain. Corrosion-resistant material is a clear advantage for a pergola, given that it is constantly outdoors. Unlike wood, which tends to darken, or wrought iron which tends to rust, aluminium is very resistant to weather hazards (wind, rain, snow and sun).
When the sunny days return, to restore your bioclimatic pergola to all its splendour and make it work most effectively, just spraying a little water will be enough to clear the twigs, leaves and dust that will have accumulated over the winter. In the autumn, feel free to remove the dead leaves that could pile up on the slats and gutters of your pergola and prevent rainwater drainage.
Above all, avoid cleaning with a high-pressure device (e.g. Karcher), detergents (bleach, vinegar, etc.) or abrasive brushes. In addition to water spray cleaning, black soap applied with a soft damp cloth is nothing short of magical, and will give your pergola a dazzling shine.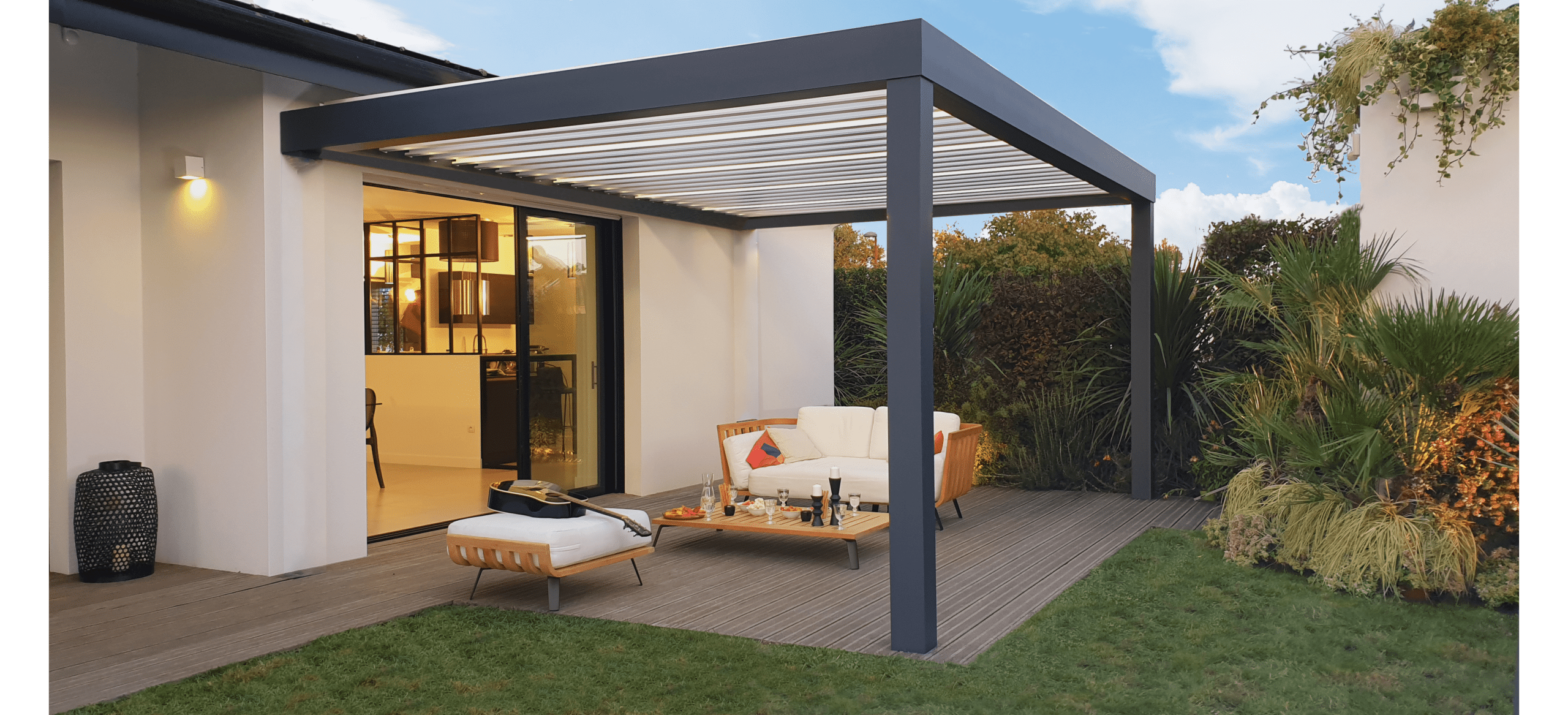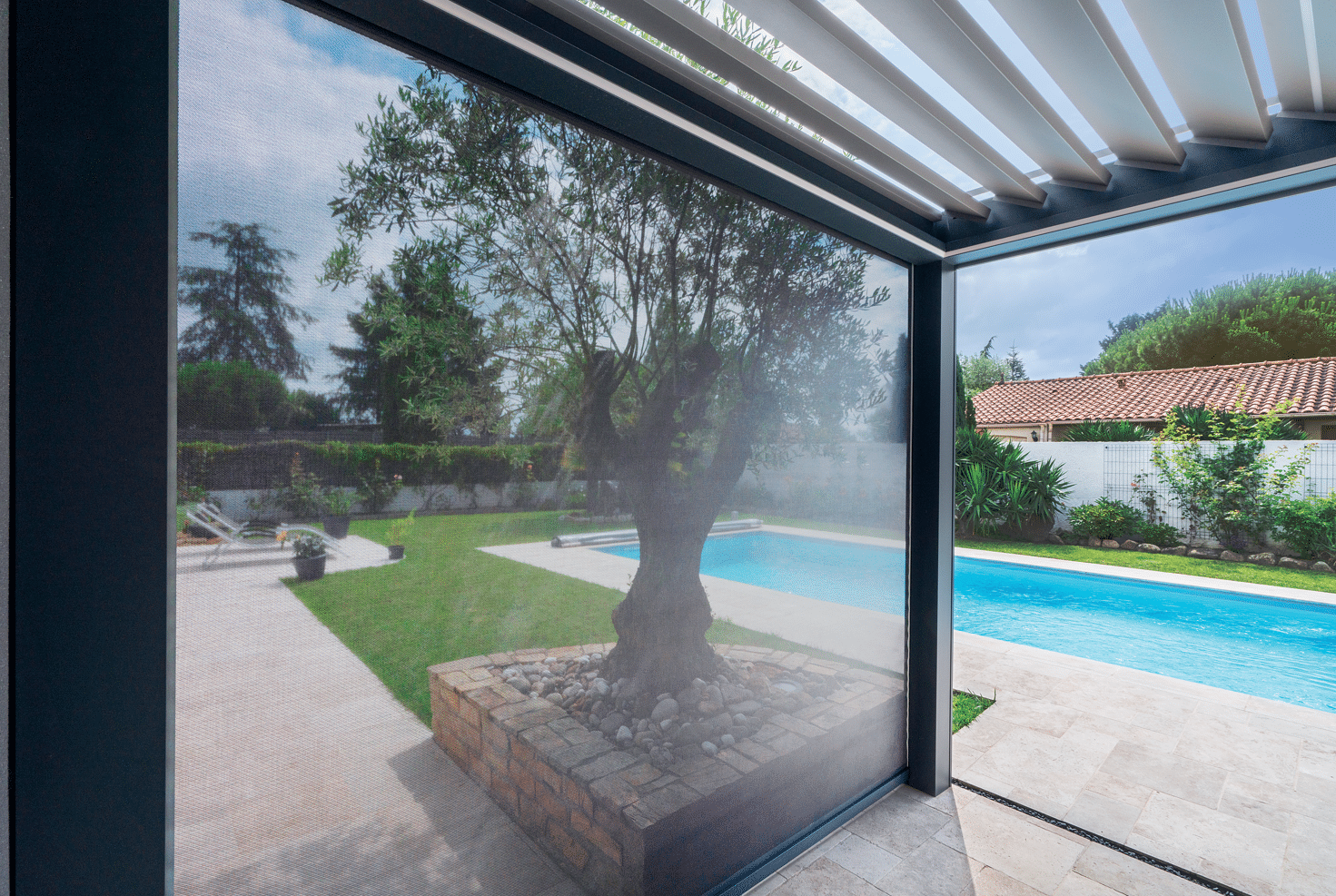 Easy to maintain home comforts
The slats of your pergola can be maintained just by using soap and water. White vinegar may be used if some stains are difficult to remove. However, always be sure to rinse the blades with clean water.
Preferably leave them open during periods of falling leaves or snow to limit the load they carry, as that could damage the equipment.
Lubricate mechanical parts regularly in order to ensure they work effectively.
Check your pergola gutters regularly and remove anything that prevents water drainage.
If your pergola has canvas blinds or glass, make the most of spring's arrival to wash them with soapy water, always making sure to rinse them with clean water. Your pergola will then be as good as new. In the summertime, you can repeat this cleaning process if necessary.