HOW SHOULD I COVER MY PERGOLA ?
There are several solutions available to cover your pergola. With Concept Alu, discover how to protect your structure with an authentic pergola roof.
Pergola roofs : convenient shelter :
Your pergola provides welcome shade at the height of summer as well as some decoration to your patio or garden. Did you know that your pergola can be used all year round, not just in the summer? Cover your pergola with suitable materials and make the most of this space despite bad weather.
The strength of your pergola's frame will determine your choice of pergola covers. A wooden pergola will not be able to bear the same loads as an aluminium pergola. Then, the pergola roof itself must be able to bear the total weight of the leaves, withstand weather conditions and be UV resistant, and require only simple and occasional maintenance, for greater everyday convenience.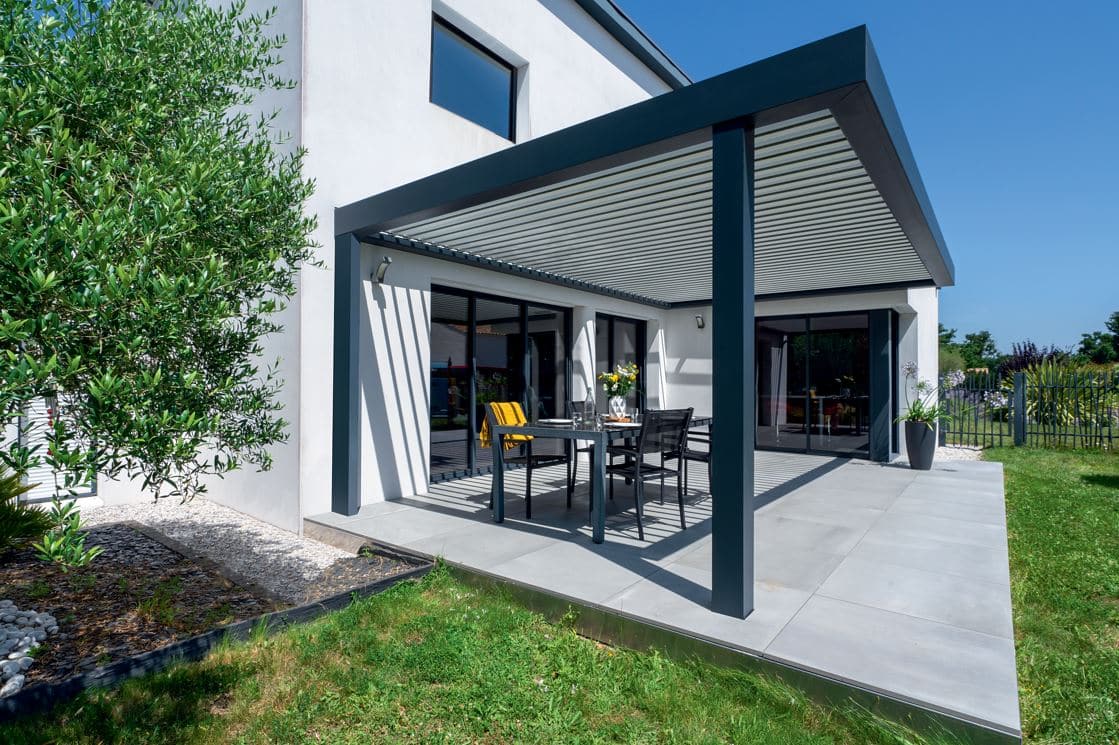 Aluminium pergolas offer more sturdiness when covered
For example, an aluminium pergola will be compatible with different types of roofs. From shade sails to bioclimatic pergola roofs with adjustable rotating blades, made of glass or aluminium – the choice is yours! Be aware that aluminium, a highly sturdy and recyclable material, provides excellent resistance to UV rays and to bad weather.
For advice on the most suitable covering for your pergola, feel free to contact the experts at Concept Alu.